Quality Counts
In today's throwaway culture, it's quality that matters.
Quality products that are built to last and deliver time after time.
Excellence counts for everything at Rapesco. We take a huge amount of pride in our products from inception to design, manufacture to distribution and in their usage in your hands.
Every product we sell has been built to rigorous standards to deliver the best. We guarantee it. The 15-year warranty on our core office products range says it all, particularly as others hesitate to follow.
Assurance & Peace of Mind, Guaranteed
As part of our ongoing commitment to our customers and their satisfaction, our standard 15-year warranty covers most of our manual stapling and punching machines against defective materials or workmanship.
Please do use genuine Rapesco staples and other consumables which are no more expensive than others but will enhance the longevity of your product.
If it is quality and assurance you want, use the best – use Rapesco.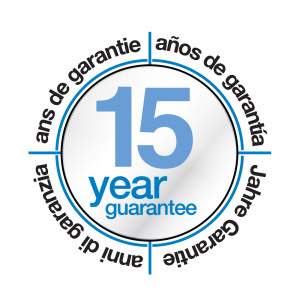 Our other guarantee covers include:
2-year Guarantee – Electric Staplers
3 and 5-year Guarantees- Hand Tackers