Back to School and Uni Essentials
It's that time of year again and we're here to help you get ready for your best year yet with our back to School and Uni stationery essentials.
Stocking up on some new stationery pieces is a great way to help you feel prepared, organised and ready for the term ahead, but before you head out shopping, we've put together a list of our favourite essentials, to help you pick the right pieces for you.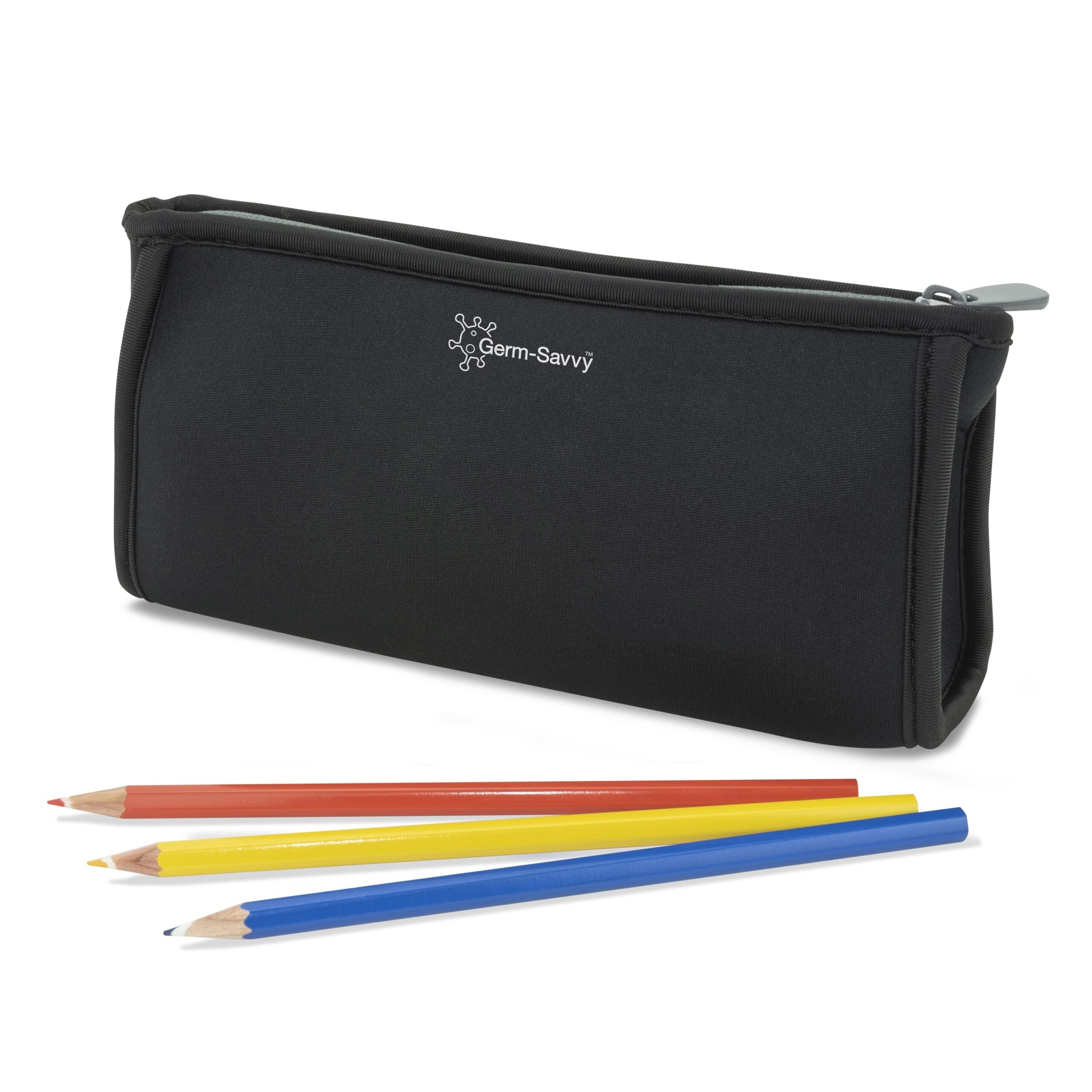 Germ-Savvy® Pencil Case: A trusty pencil case should always be high on your list of back-to-school essentials. Stylish and versatile, our Germ-Savvy Pencil Case will keep your desk tidy and germ free.
Germ-Savvy® Antibacterial Easy Refill A4 or A5 Notepad: Once you become busy with schoolwork it's easy to get overwhelmed with tasks you need to get done. Writing things down and keeping a note of your to-do lists will help you to keep track of your priorities.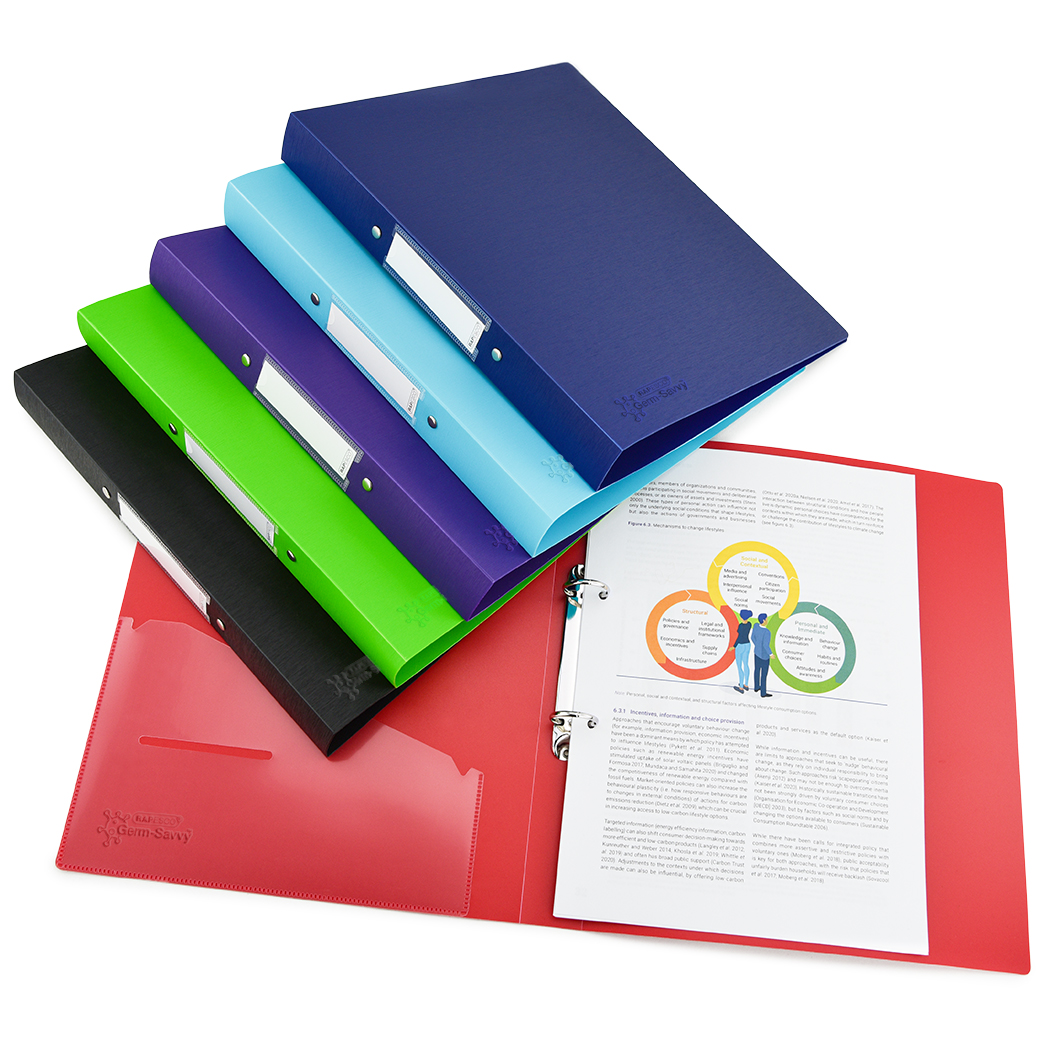 Desktop Pencil Sharpener: Now you've got your pencil case sorted, a pencil sharpener is essential for keeping your pencil case contents sharp and on point!
Germ-Savvy® A4 Ring Binders: You'll want some form of filing system if you want to avoid turning up to class with your papers in a muddle. Grab yourself a set of our colourful Germ-Savvy® Ring Binders and colour coordinate based on school subjects or projects.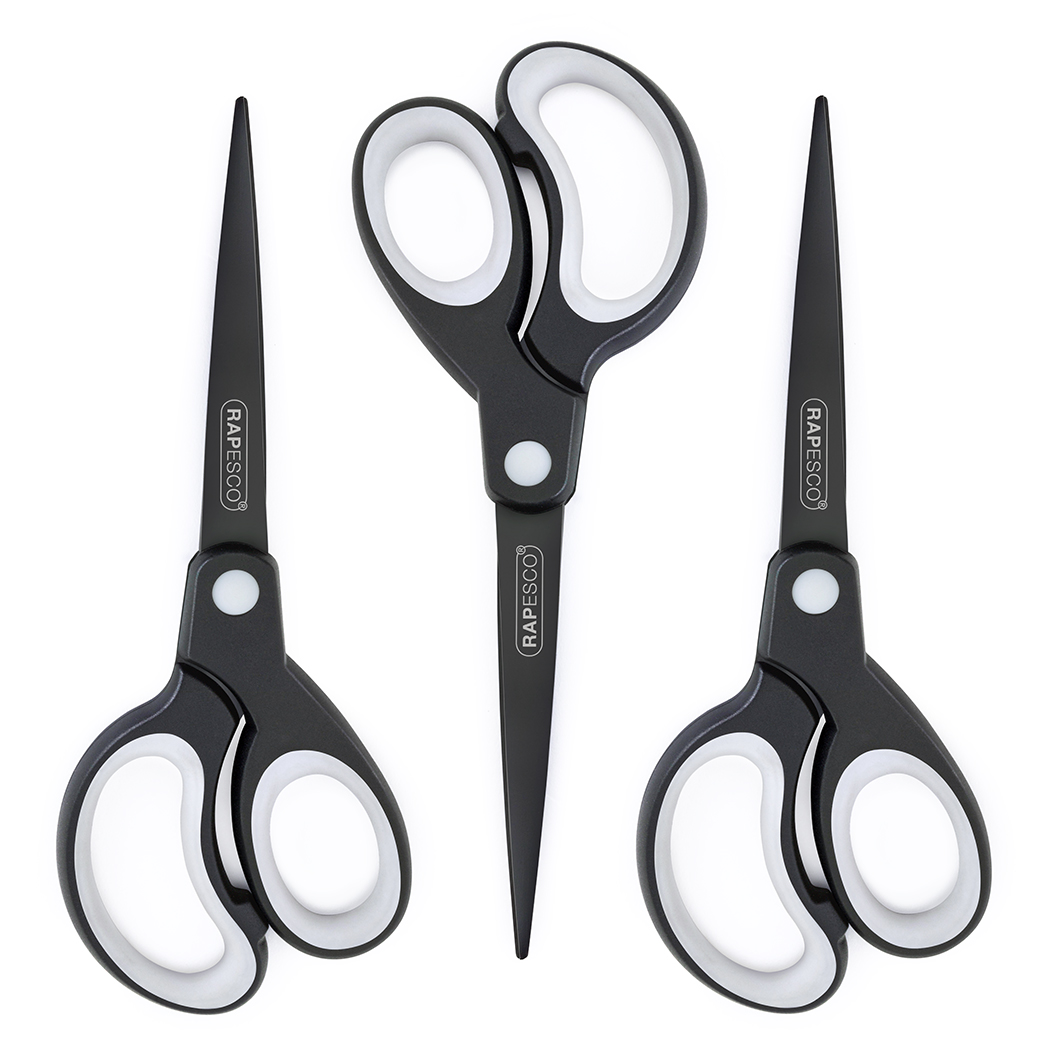 Soft Grip Paper Scissors: A set of lightweight and stylish Scissors is a must have for any desk, whether you're at home, school or uni. Our Titanium Soft Grip Paper Scissors are designed with contoured handles, providing added comfort for both right-and left-handed users!