Our range of High Capacity Hole Punches offer high levels of capacity with minimal user effort thanks to their incorporation of Hollow Punch Technology.
In order to ensure that your hole punch delivers crisp, clean perforations we do advise rotating the punch boards every 30-50 punches and changing them when they're covered.
Changing both the punching boards and cutters on your Rapesco power punch is quick and easy: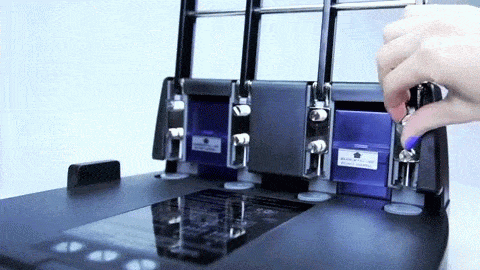 To find the correct punching boards and cutters for your tool check out our guide here or explore the full range of punching boards and cutters today.