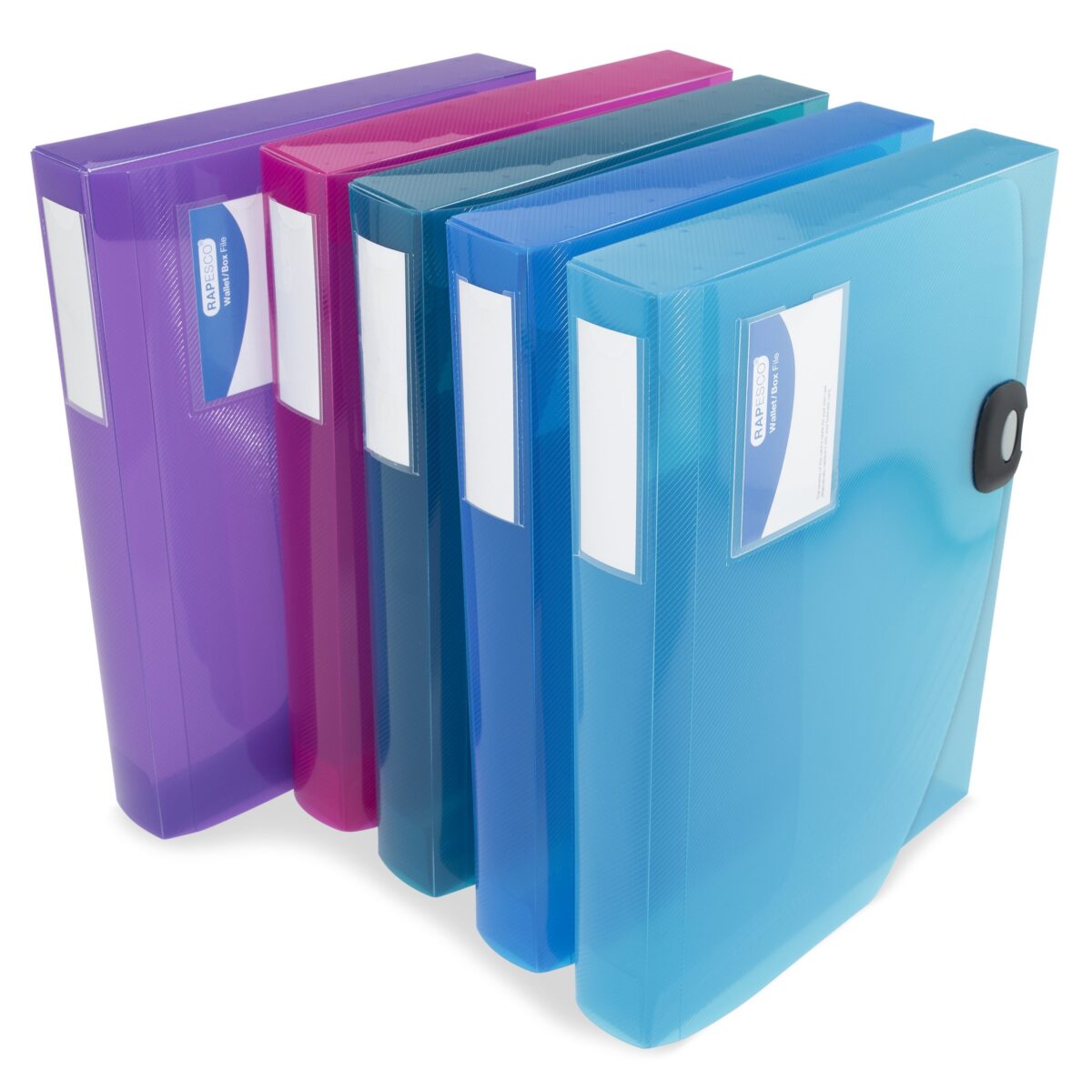 40 mm Box File – Transparent Assorted – Pack of 5
This large and versatile A4 wallet/box file is made from heavy-gauge polypropylene for added durability and comes with a smart "Superline" finish to suit any desktop. Its 40mm spine means it will hold up to 375 pages (80gsm), whilst the transparent assorted colours allow for easy identification of contents and colour coordinated filing. Features a push-lock clasp closure on the fold-over flap and strong, welded sides to keep contents safe and secure in storage or on the move. There is also an index/card holder on the spine and a business card size holder on the front for personalisation. Pack of 5 rigid wallet/box files in assorted transparent colours: 1 x blue, 1 x purple, 1 x teal, 1 x aqua, 1 x pink.
Versatile, A4 heavy-gauge storage file with a "Superline" finish
Large 40mm spine with a 375 sheet capacity (80gsm)
Push-lock clasp closure and welded sides to keep contents safe and secure
Index/card holder on spine and business card holder on front for personalisation
Pack of 5 transparent box files: 1 x blue, 1 x purple, 1 x teal, 1 x aqua, 1 x pink
Why choose Rapesco?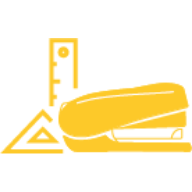 Design
We are manufacturers of meticulously designed office products that push the limitations in performance, innovation and longevity.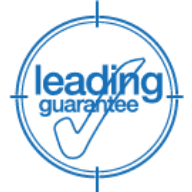 Quality
Relentlessly searching for new standards of performance, we're confident in the long lifespan of our products and are proud to offer a leading guarantee.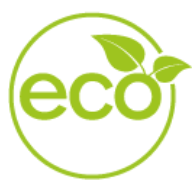 Eco
ECO is more than just a product upgrade, it's becoming our new standard, and we're continuously searching for new ways to reduce, reuse and recycle.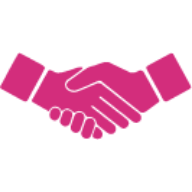 Trust
Internationally renowned for almost 70 years, we're proud to be a brand our customers can trust and rely on.