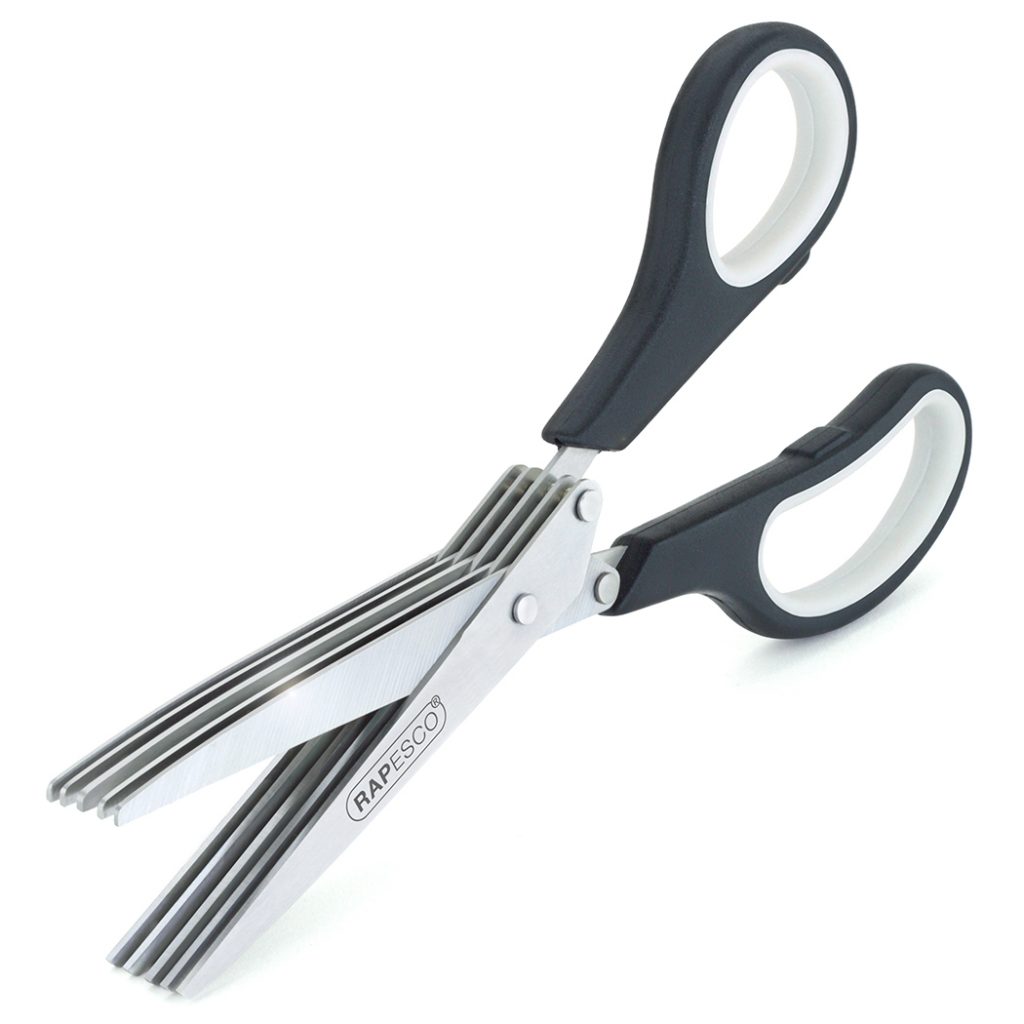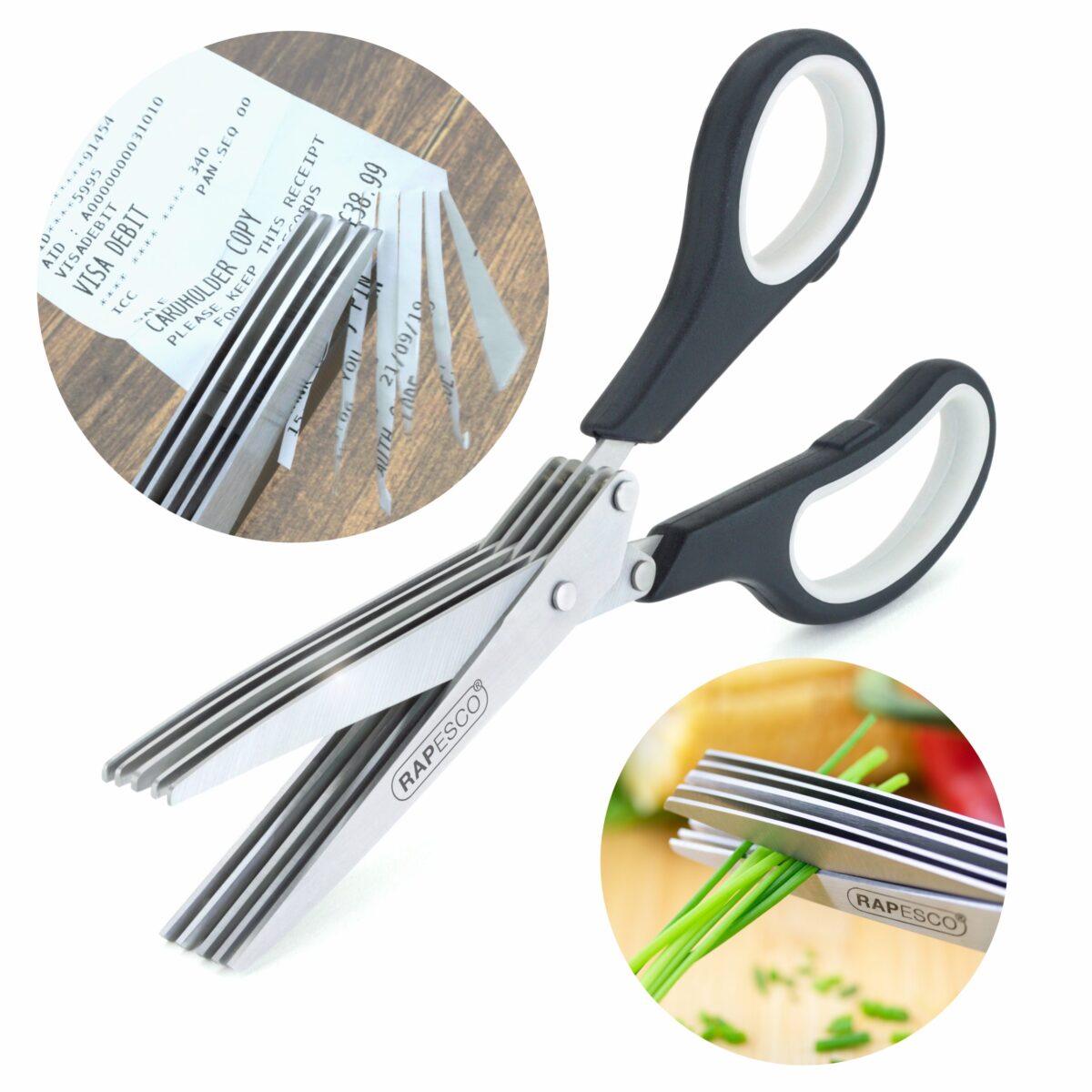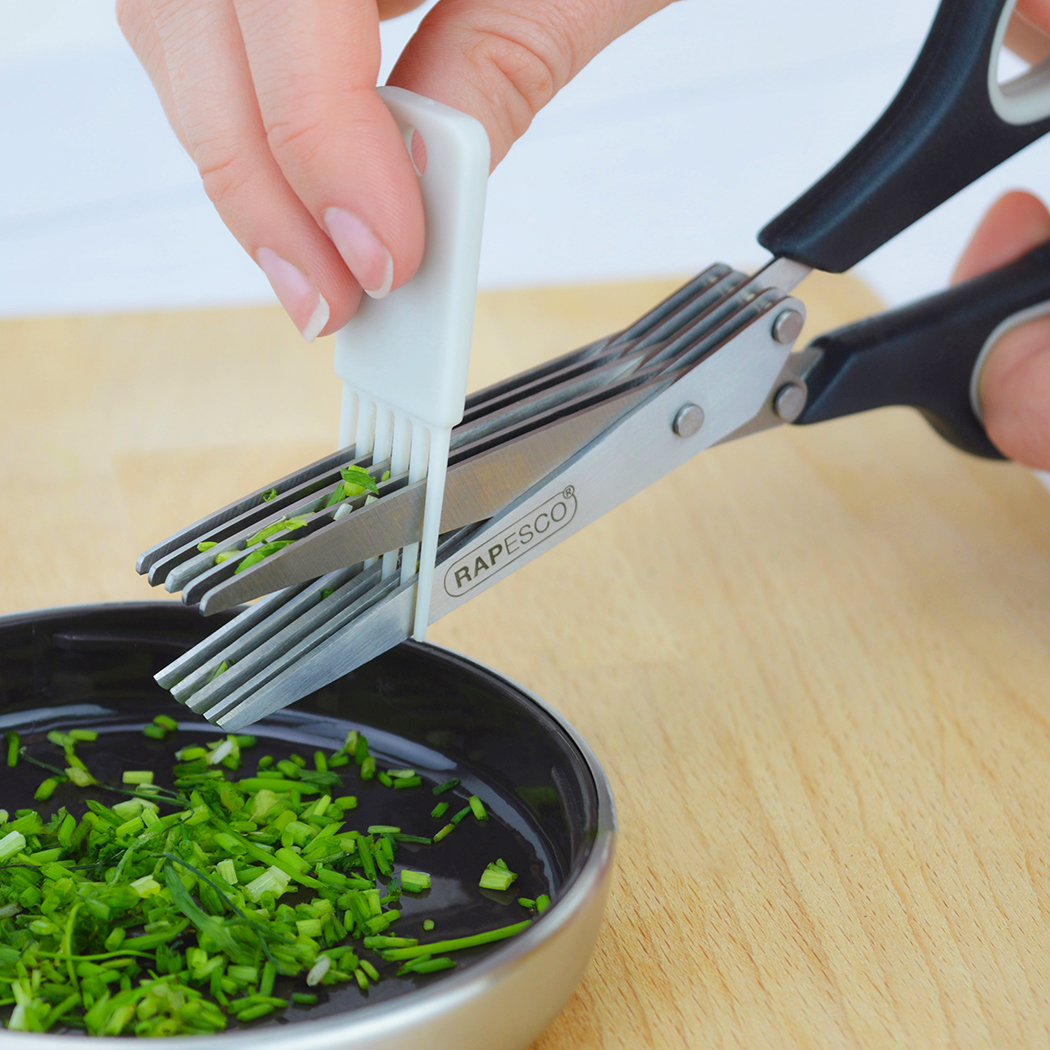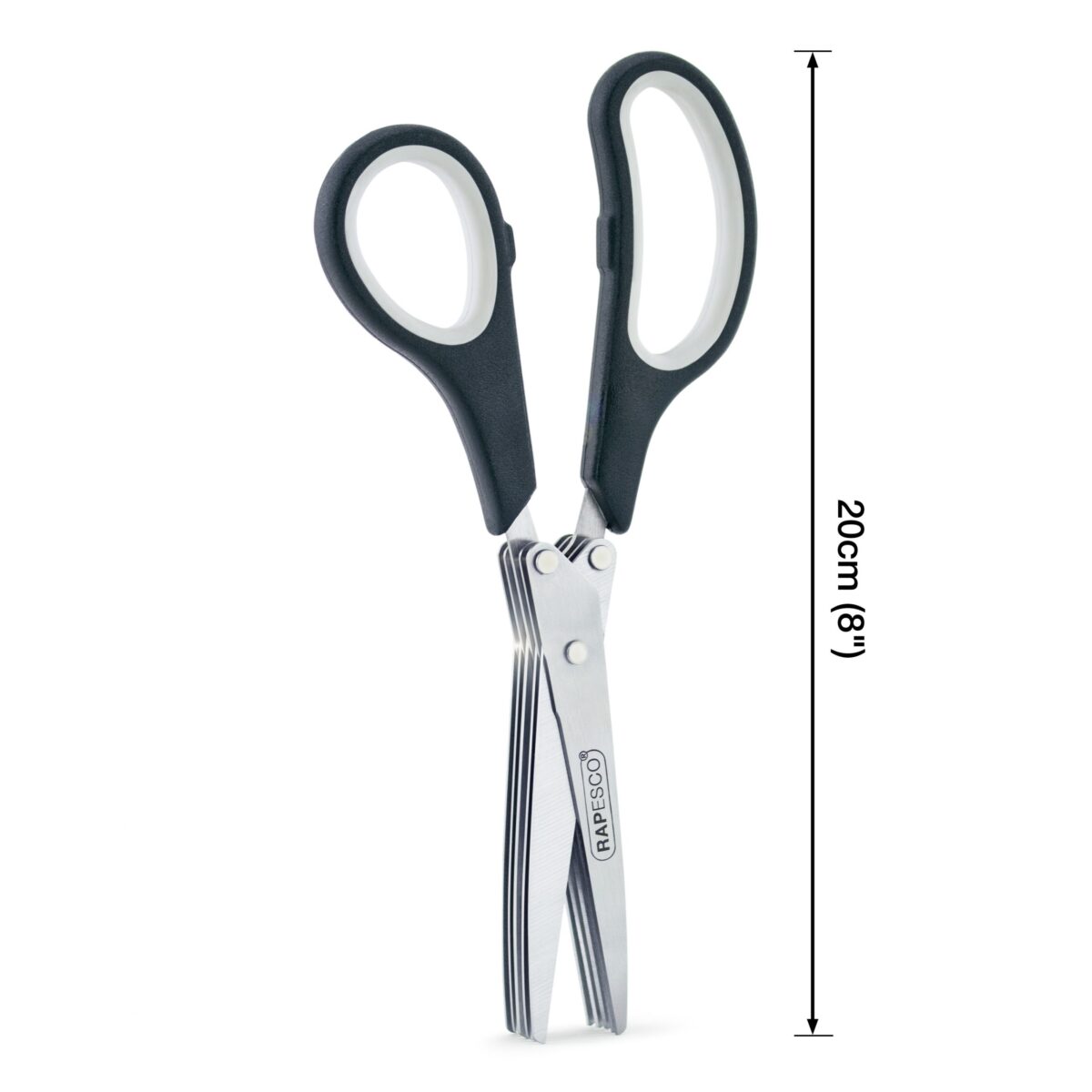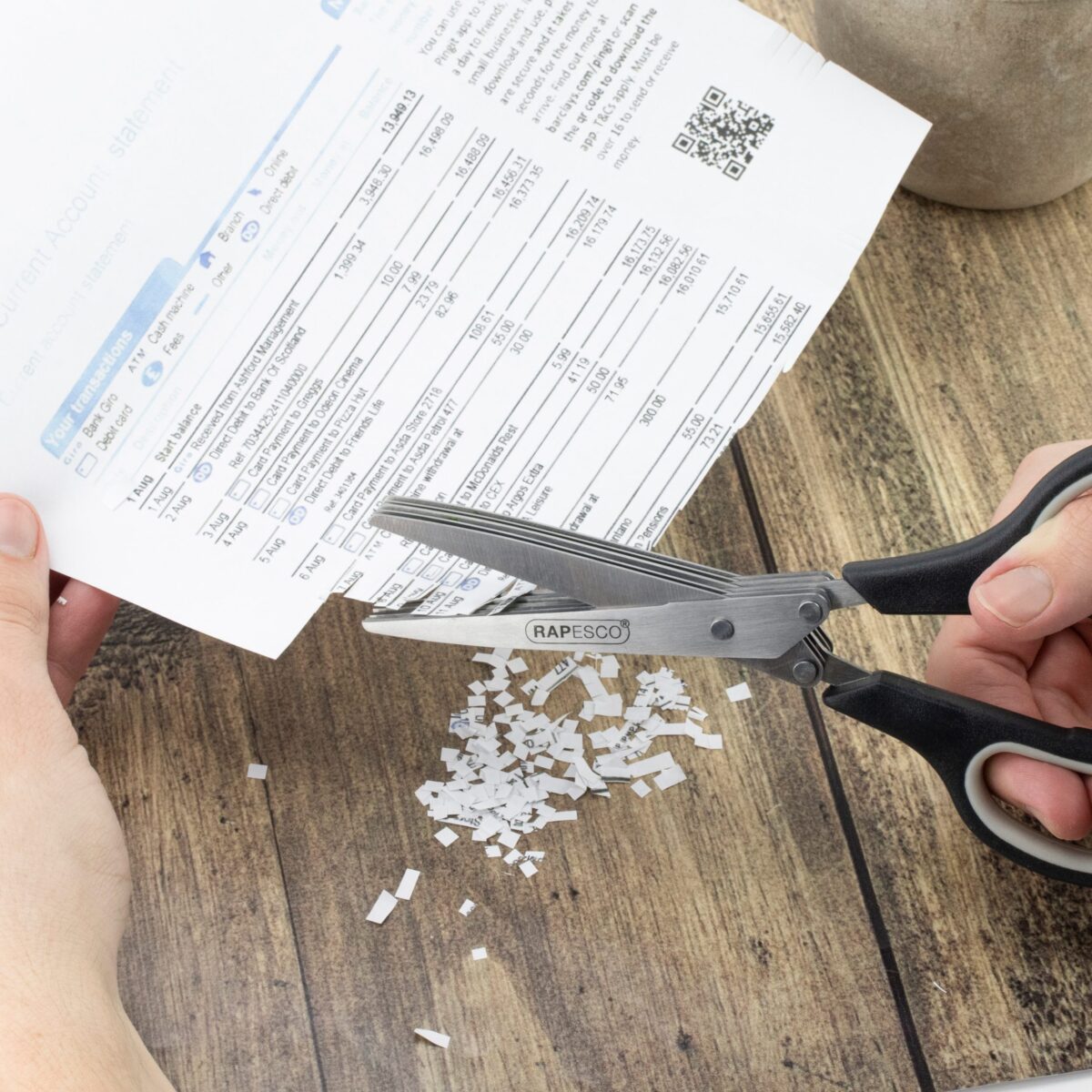 5 Bladed Security Paper Shredder/Herb Scissors – Black/White
Shred and dispose of confidential information quickly and easily with these hard-wearing security scissors. The 5 durable stainless-steel blades cut simultaneously with precision, making shredding sensitive information like bank statements and receipts effortless. The scissors can also be used in two directions to give cross-cut fragments for extra security or arts and crafts. The strong stainless steel blades mean these dishwasher-safe scissors are also ideal for chopping herbs. These scissors are supplied with a handy cleaning comb, which slides seamlessly between the blades to remove debris. These scissors come backed by a 3-year guarantee.
Shredder/Herb scissors with 5 durable stainless-steel blades
Includes a cleaning comb for removing leftover debris
Ideal for shredding confidential documents, cutting herbs or even arts and crafts
Dishwasher safe but handwashing recommended
Comes backed by a 3-year guarantee
Why choose Rapesco?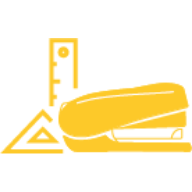 Design
We are manufacturers of meticulously designed office products that push the limitations in performance, innovation and longevity.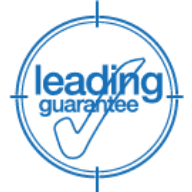 Quality
Relentlessly searching for new standards of performance, we're confident in the long lifespan of our products and are proud to offer a leading guarantee.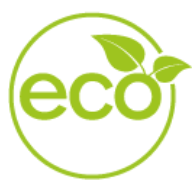 Eco
ECO is more than just a product upgrade, it's becoming our new standard, and we're continuously searching for new ways to reduce, reuse and recycle.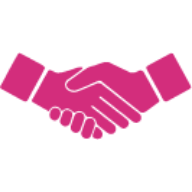 Trust
Internationally renowned for almost 70 years, we're proud to be a brand our customers can trust and rely on.