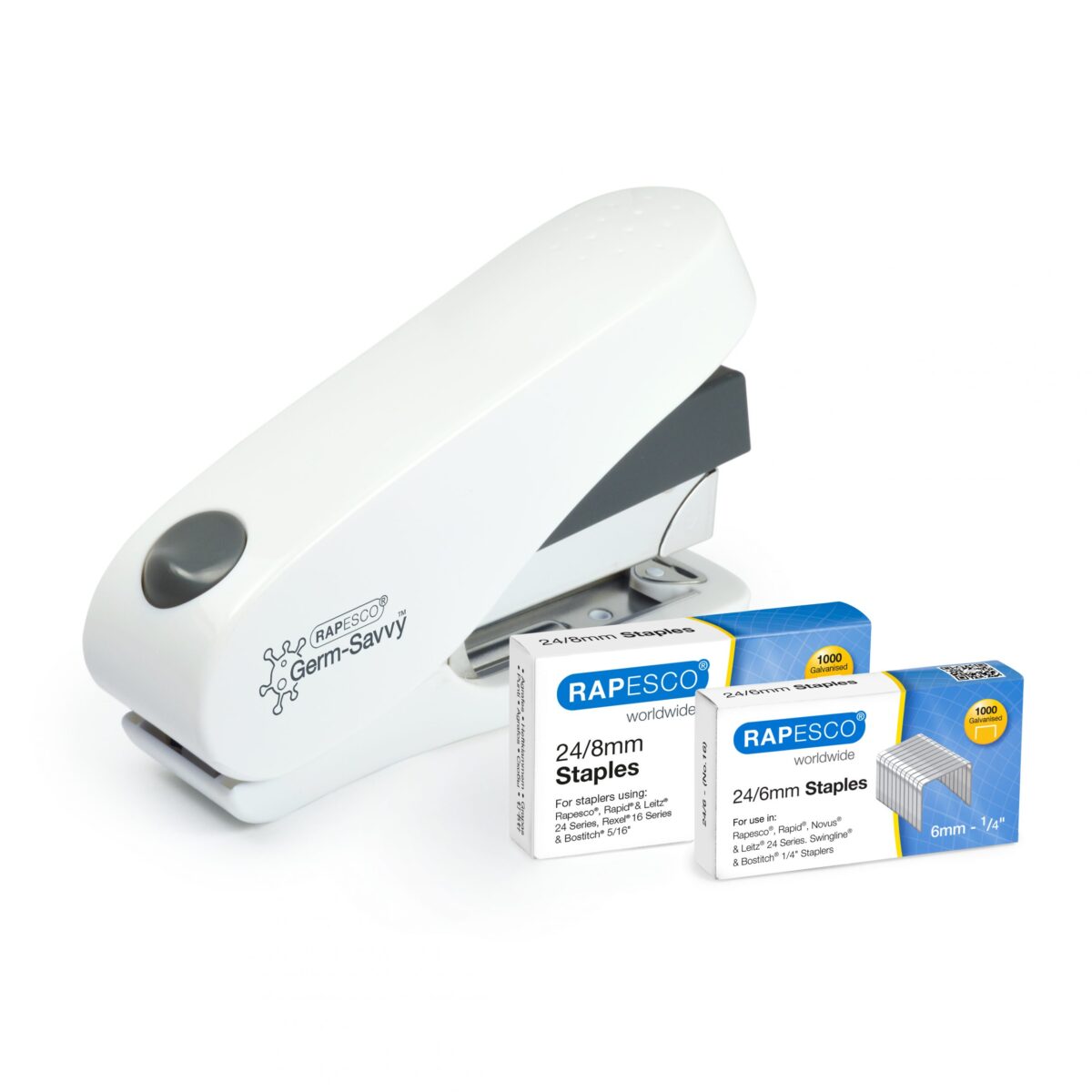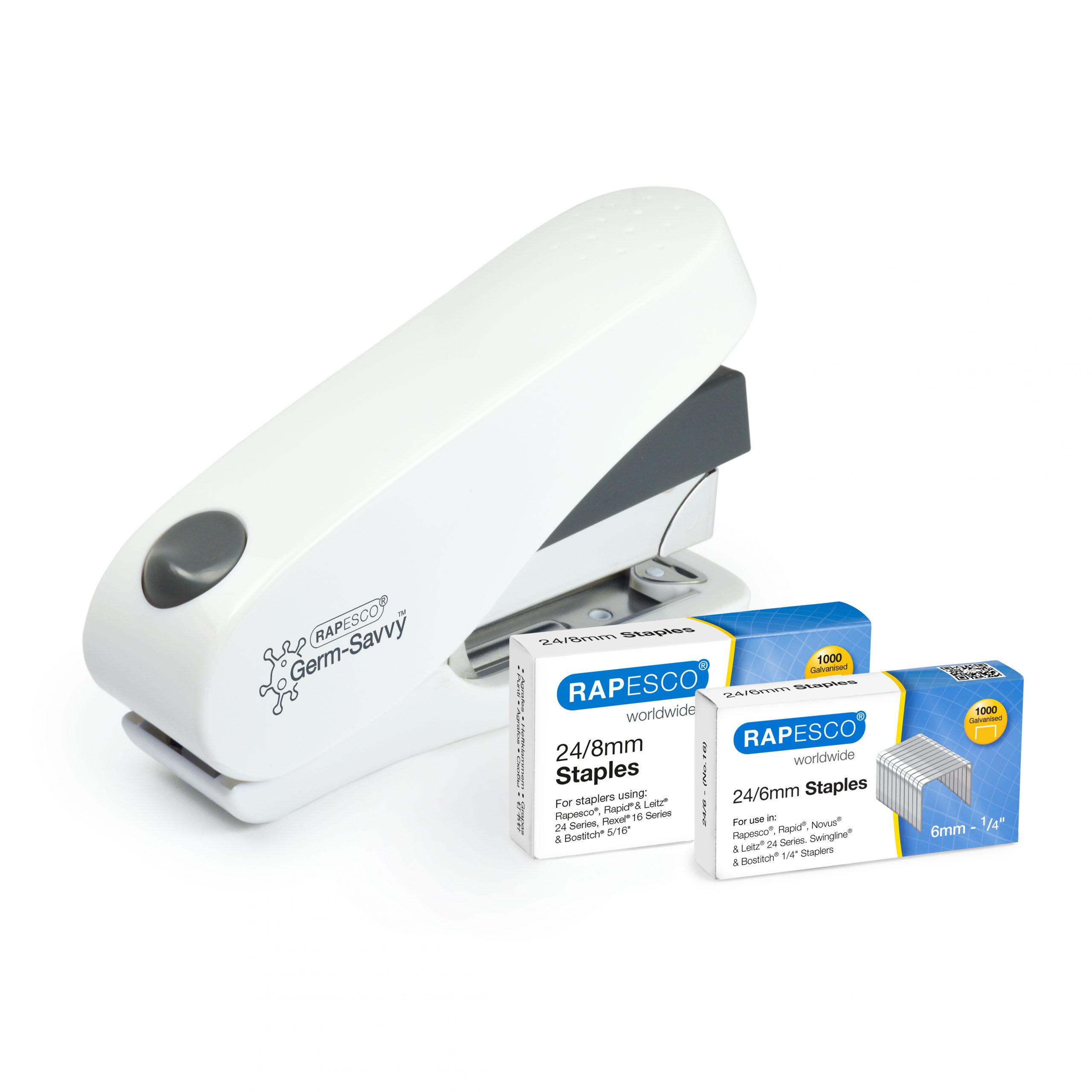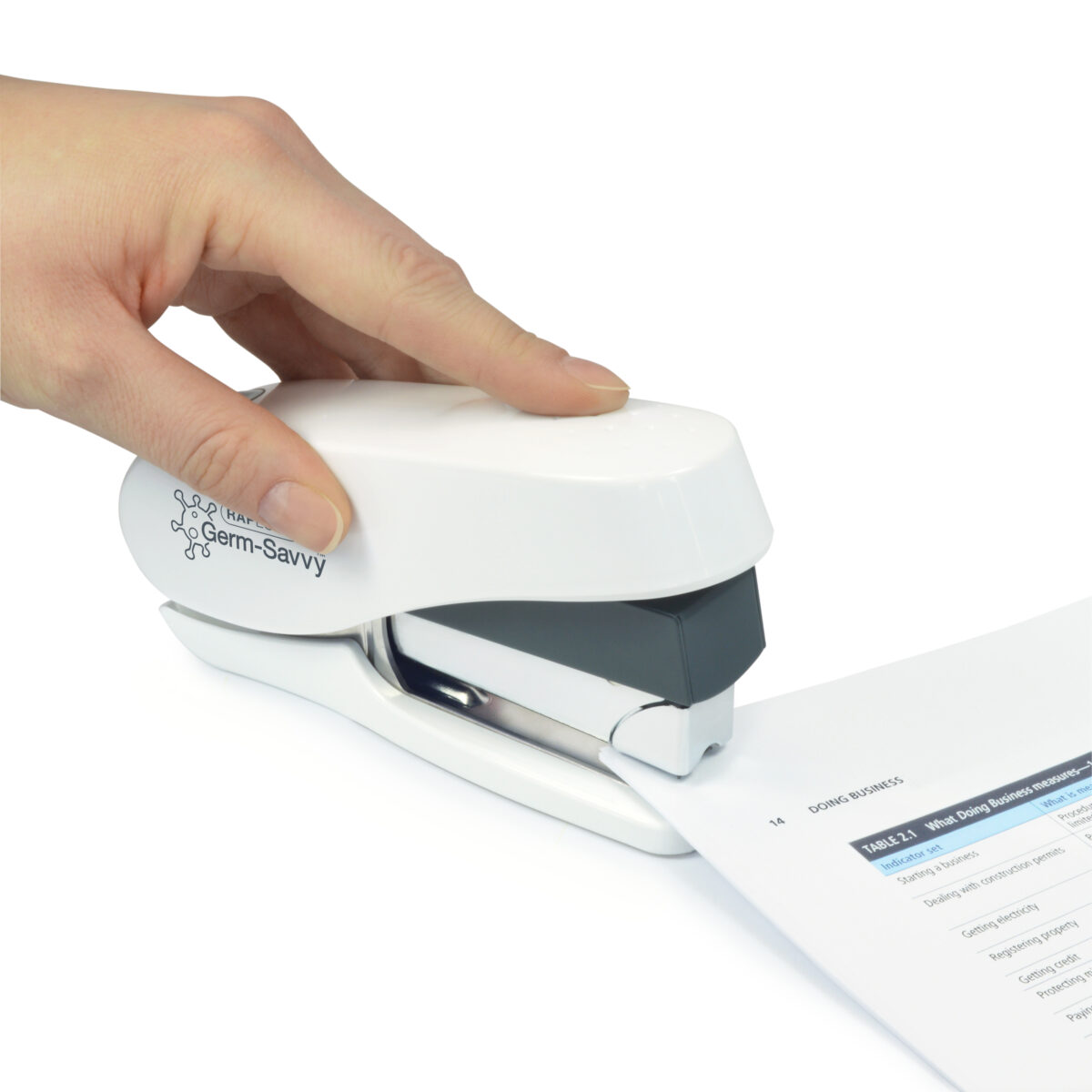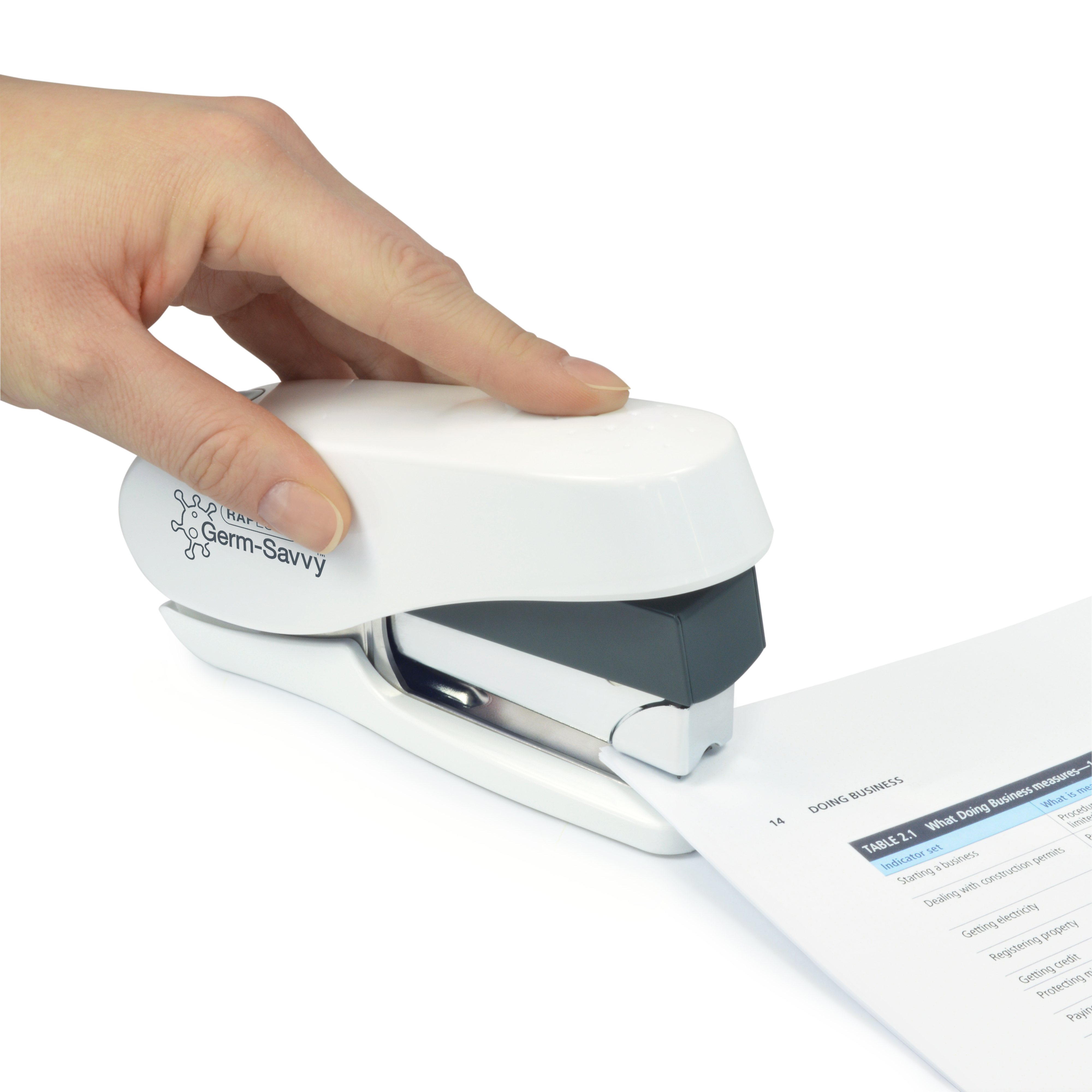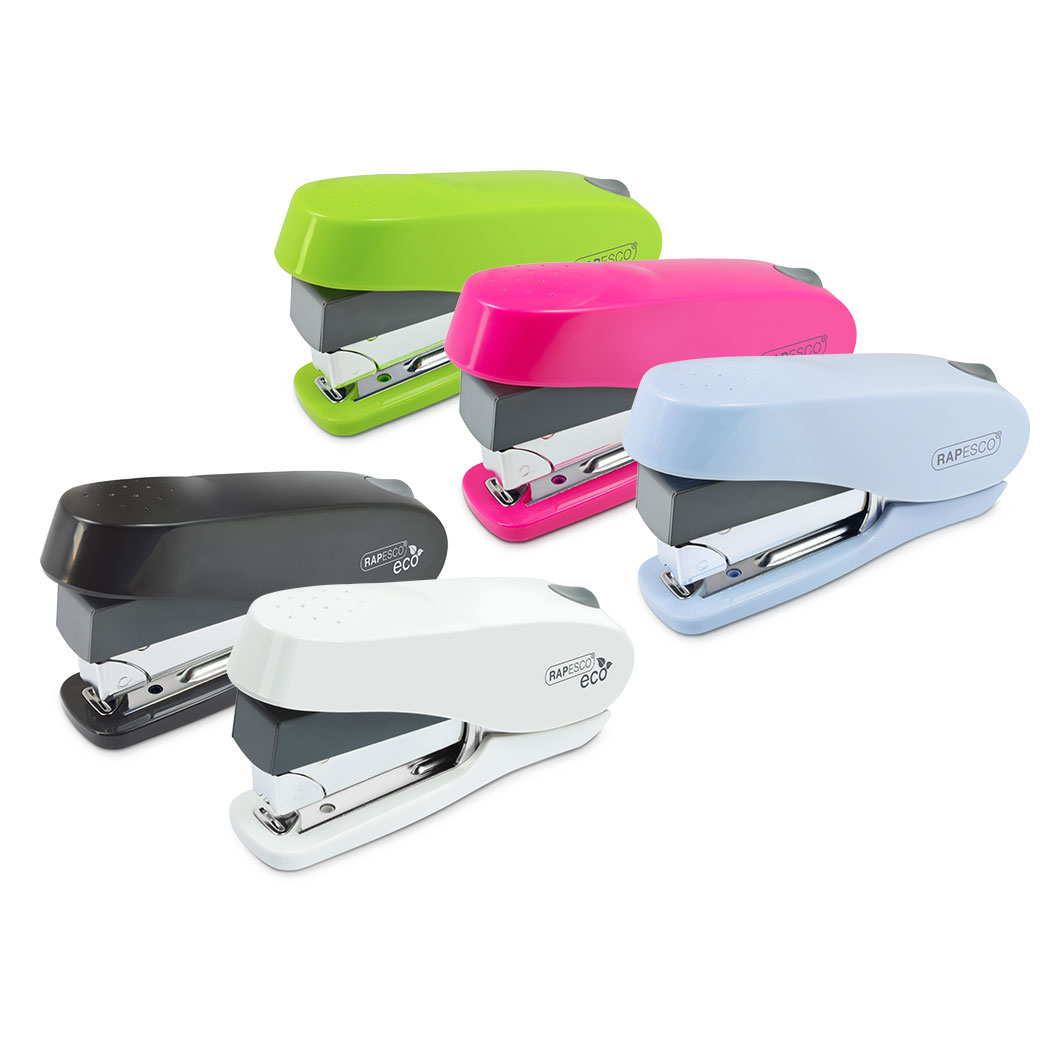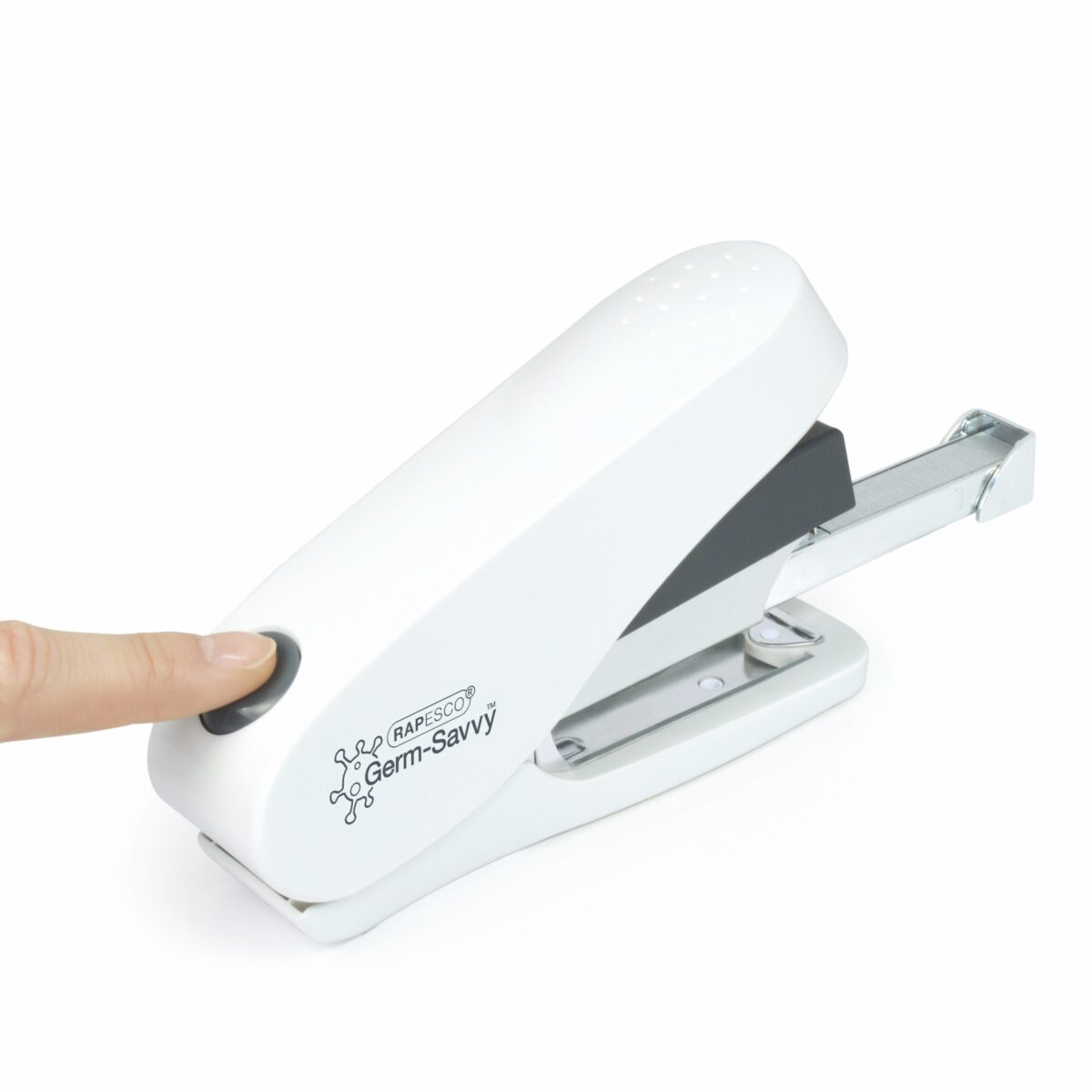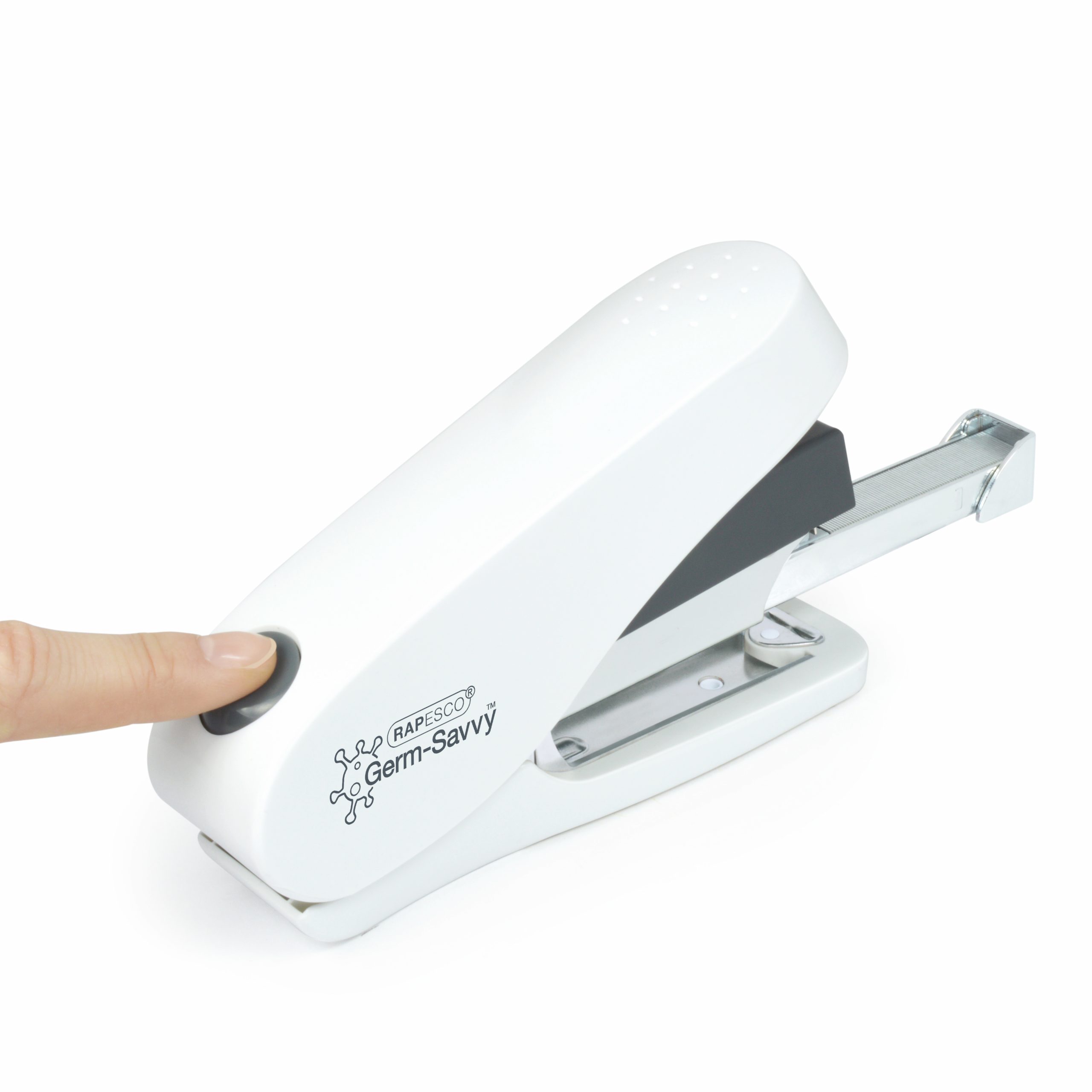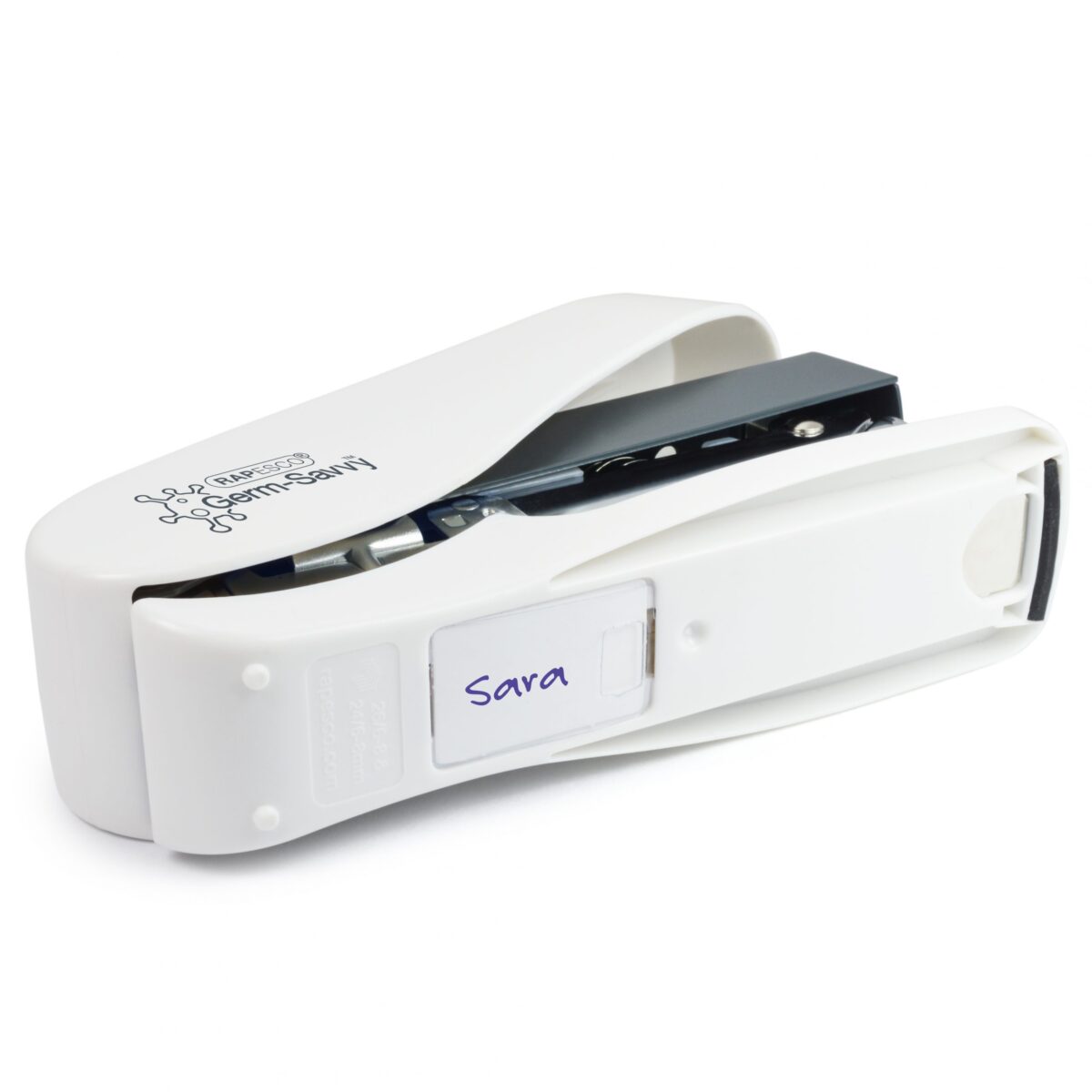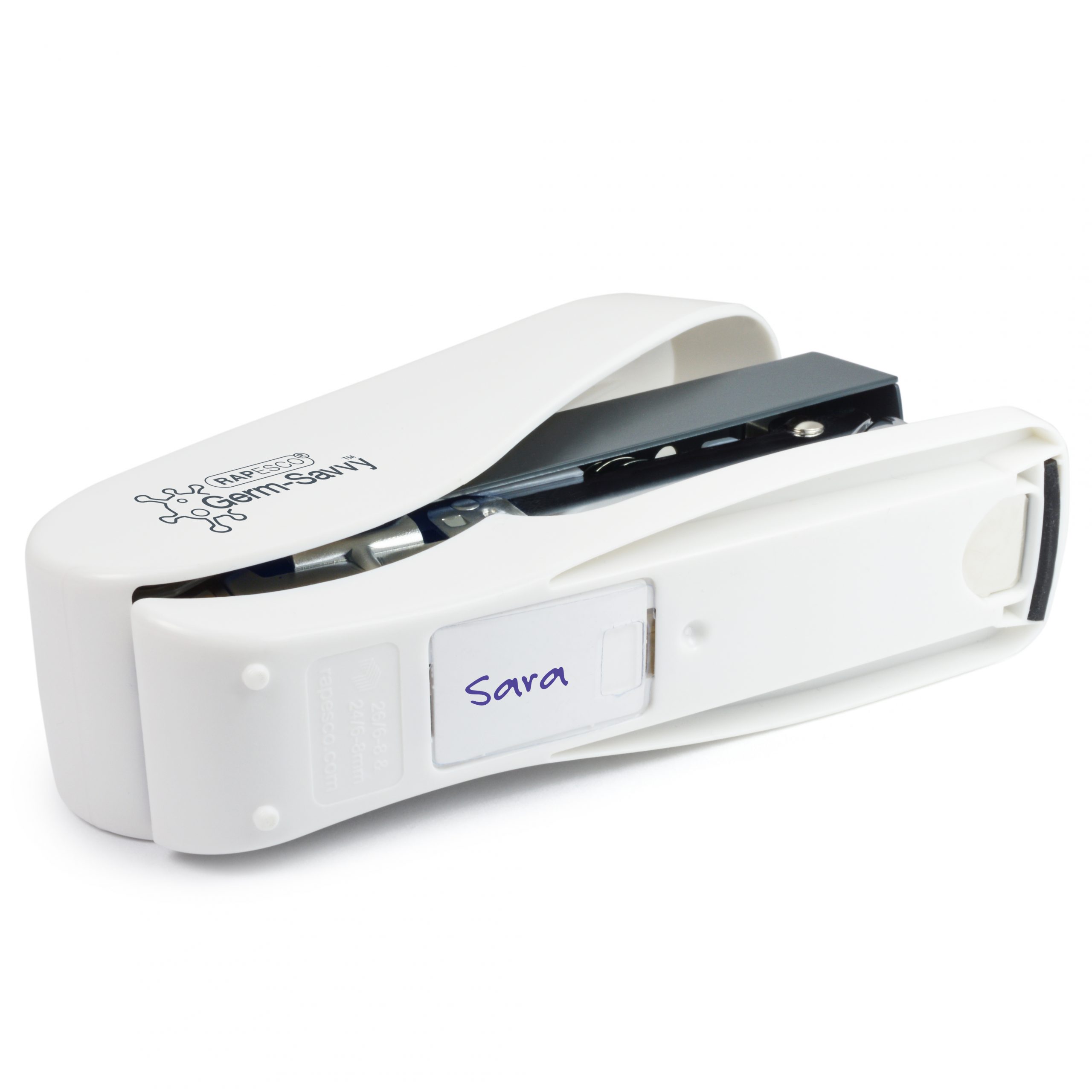 Germ-Savvy® Antibacterial Luna-Less Effort ECO Front Loading Stapler & 2000 Staples – White
Achieve more with less effort thanks to the new Rapesco Luna: an executive, heavy-duty half-strip stapler. This model is made from recycled plastic (handle top cap and base cover) with integrated Germ-Savvy® providing lifetime antibacterial protection, which permanently inhibits the growth of bacteria making this product well-suited to shared use. This powerful stapler features a convenient front-loading system, making for quick and easy re-loads, and comes equipped with a safety brake system for a controlled magazine ejection. With up to a 50 sheet (80gsm) stapling capacity, the ECO Luna Less Effort makes easy work of small and large loads alike, and its durable and ergonomic design allows for a smooth stapling experience with 50% less effort. Supplied with 1000pcs 24/8 mm staples and 1000pcs 24/6 mm, for a quick and easy start. For optimum performance, use 26/6 or 24/6 mm to staple up to 25 sheets and 26/8 or 24/8 mm to staple up to 50 sheets. Backed by our 25-year Guarantee.
Germ-Savvy®: Built-in antibacterial protection
ECO Luna is made with recycled plastic; features a half strip magazine with a press-button, front-loading system
Durable structure with all metal working parts
Supplied with staples (1000 x 24/6mm & 1000 24/8mm) for a quick start
Personalisation window for your name or initials
Why choose Rapesco?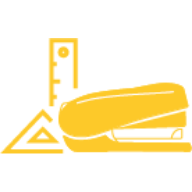 Design
We are manufacturers of meticulously designed office products that push the limitations in performance, innovation and longevity.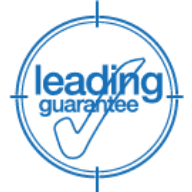 Quality
Relentlessly searching for new standards of performance, we're confident in the long lifespan of our products and are proud to offer a leading guarantee.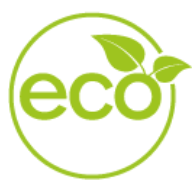 Eco
ECO is more than just a product upgrade, it's becoming our new standard, and we're continuously searching for new ways to reduce, reuse and recycle.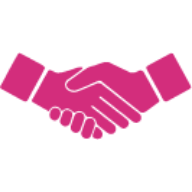 Trust
Internationally renowned for almost 70 years, we're proud to be a brand our customers can trust and rely on.