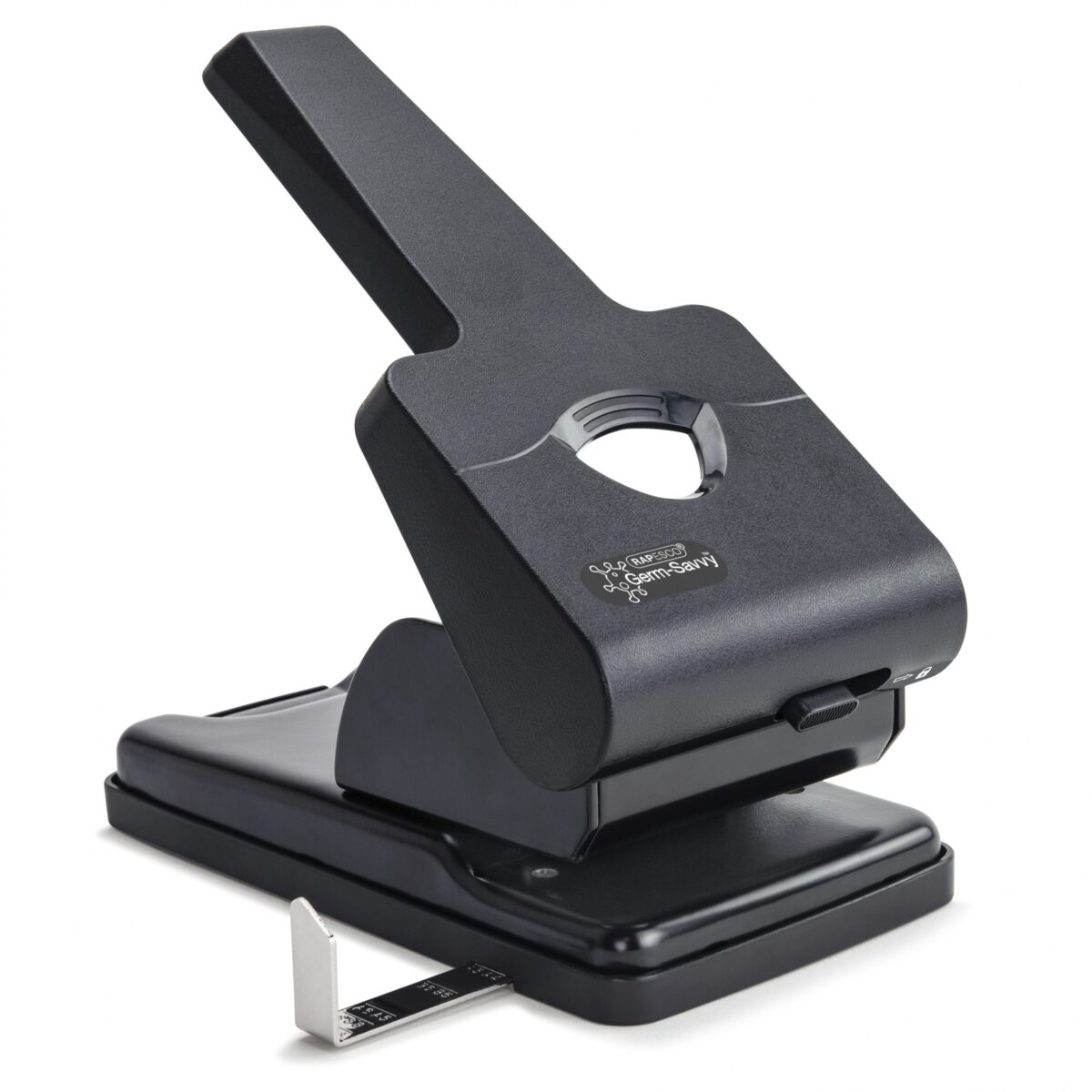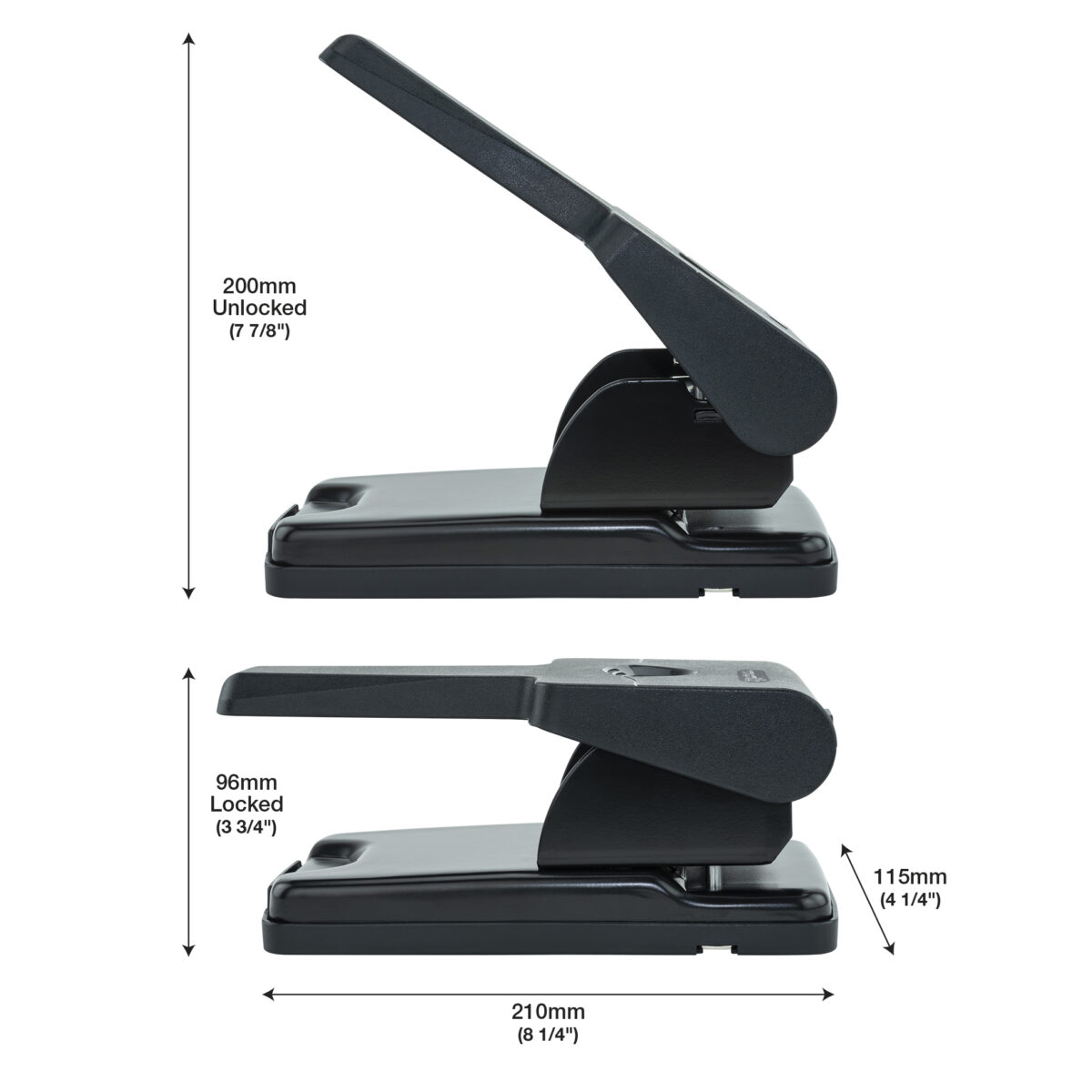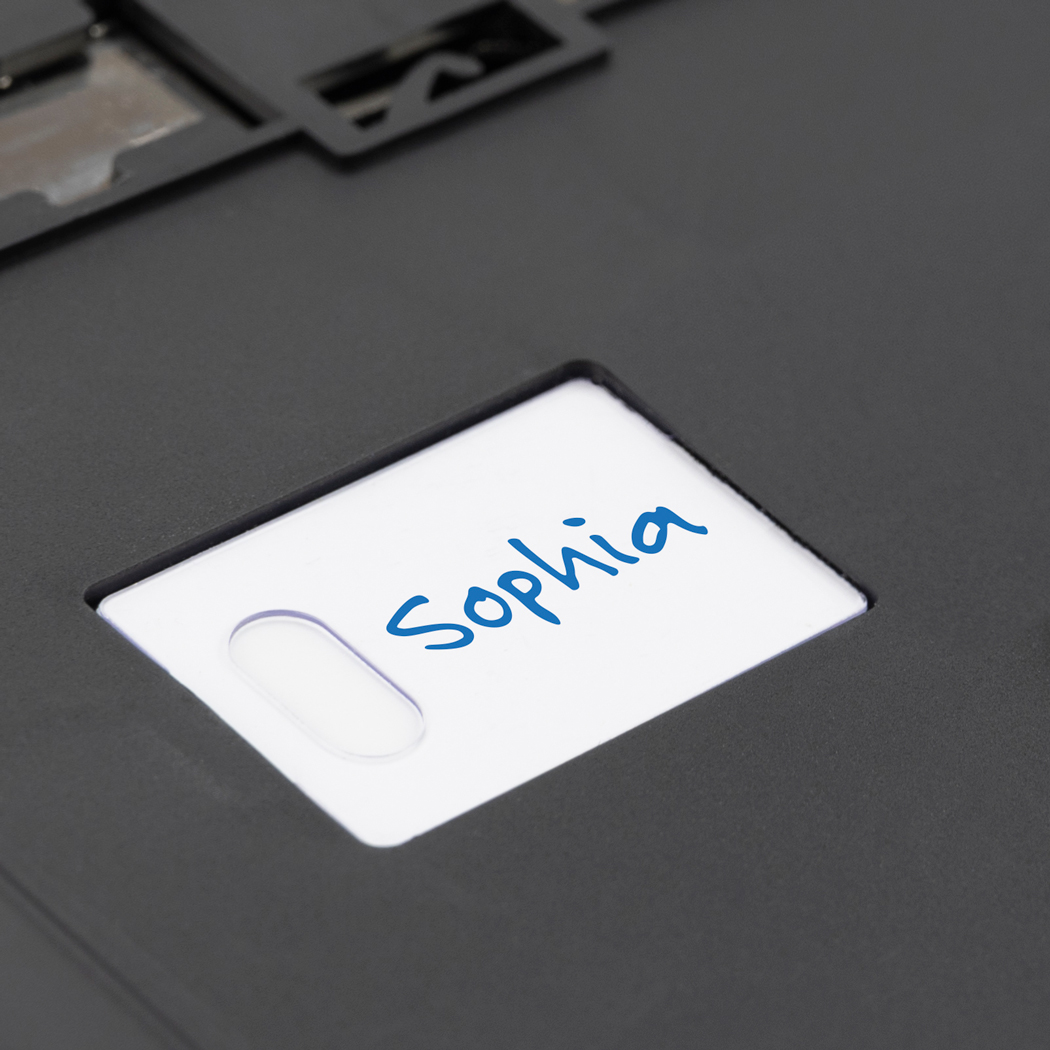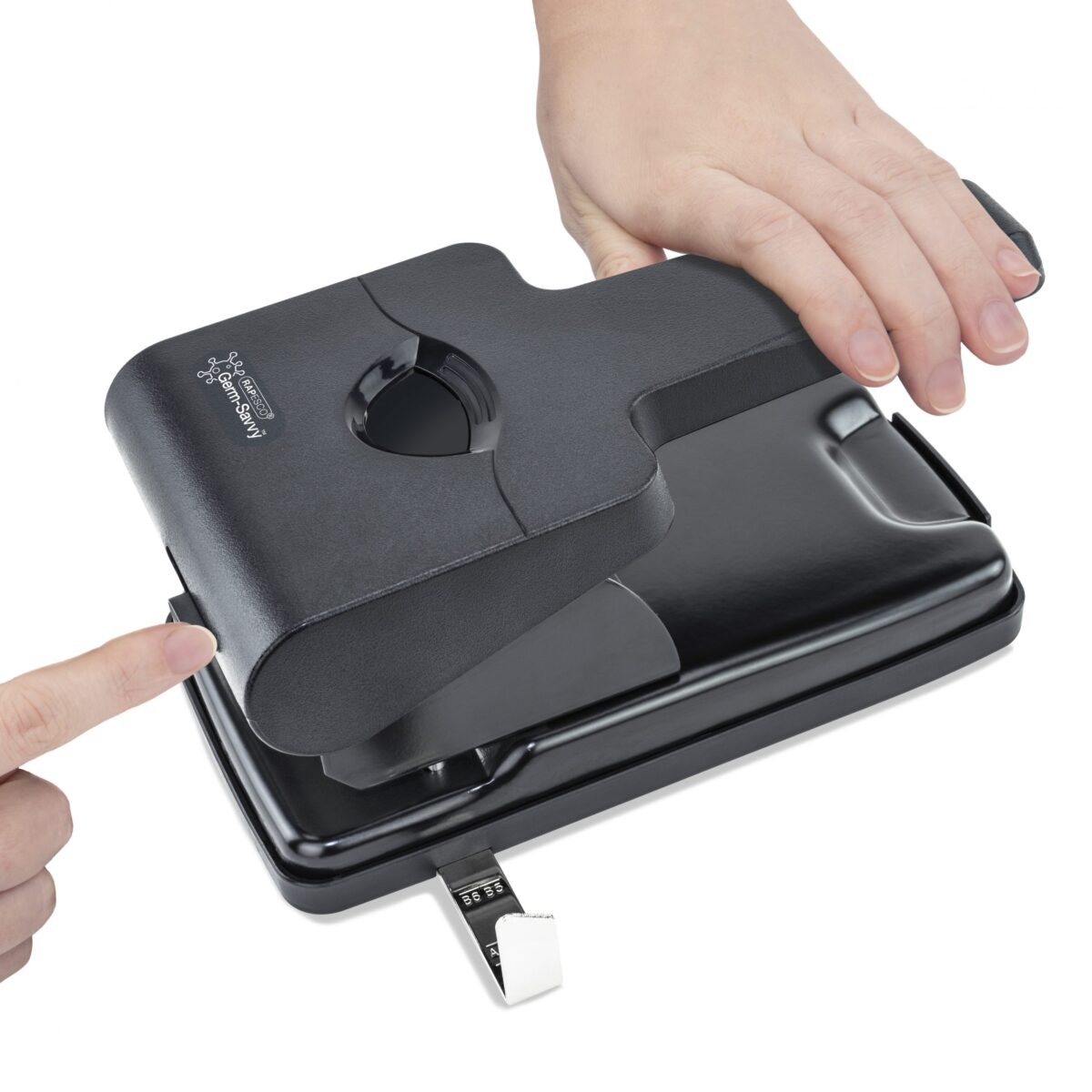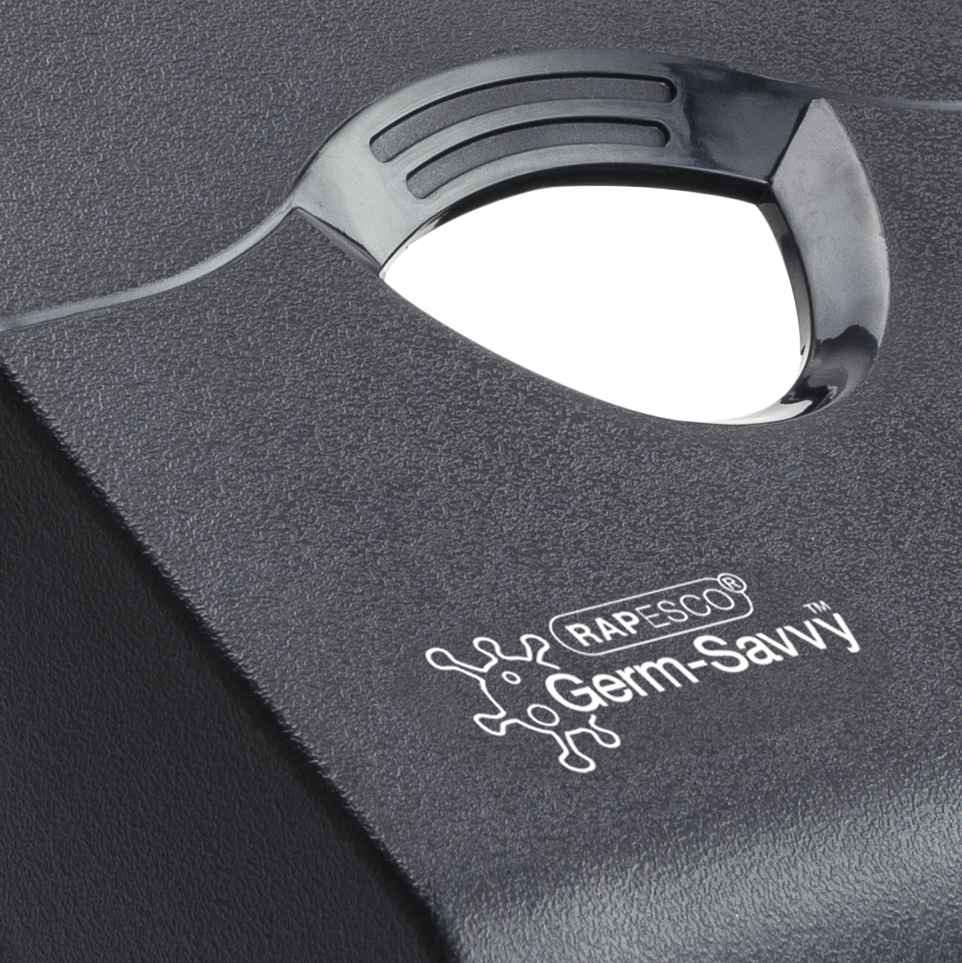 Germ-Savvy® Antibacterial HD865-P Heavy Duty 2-Hole Punch – Black
The HD865-P punch from Rapesco features an extended, single-piece handle for added leverage with integrated Germ-Savvy® antibacterial protection. Punching up to 63 sheets (70gsm), this 2-hole heavy-duty punch has all metal working parts and a handle lock-down switch for easy storage. Germ-Savvy® safeguards against bacteria for the product's lifetime, making this punch well designed for schools, hospitals or shared use. Backed by a 15-year guarantee.
Neat flip-open confetti tray for easy emptying and handle lock-down switch for tidy storage
Extended single-piece handle for added leverage with built-in Germ-Savvy® antibacterial protection
Adjustable, calibrated all-metal paper guide for accurate and precise hole positioning
Personalisation window for your name or initial
For optimum performance at 50+ sheets of 80gsm paper, place the product on a flat, stable surface and apply pressure using both hands to ensure cutters penetrate fully
Why choose Rapesco?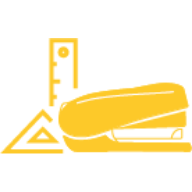 Design
We are manufacturers of meticulously designed office products that push the limitations in performance, innovation and longevity.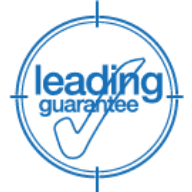 Quality
Relentlessly searching for new standards of performance, we're confident in the long lifespan of our products and are proud to offer a leading guarantee.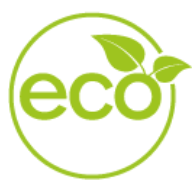 Eco
ECO is more than just a product upgrade, it's becoming our new standard, and we're continuously searching for new ways to reduce, reuse and recycle.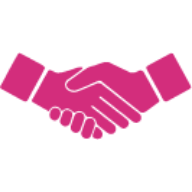 Trust
Internationally renowned for almost 70 years, we're proud to be a brand our customers can trust and rely on.