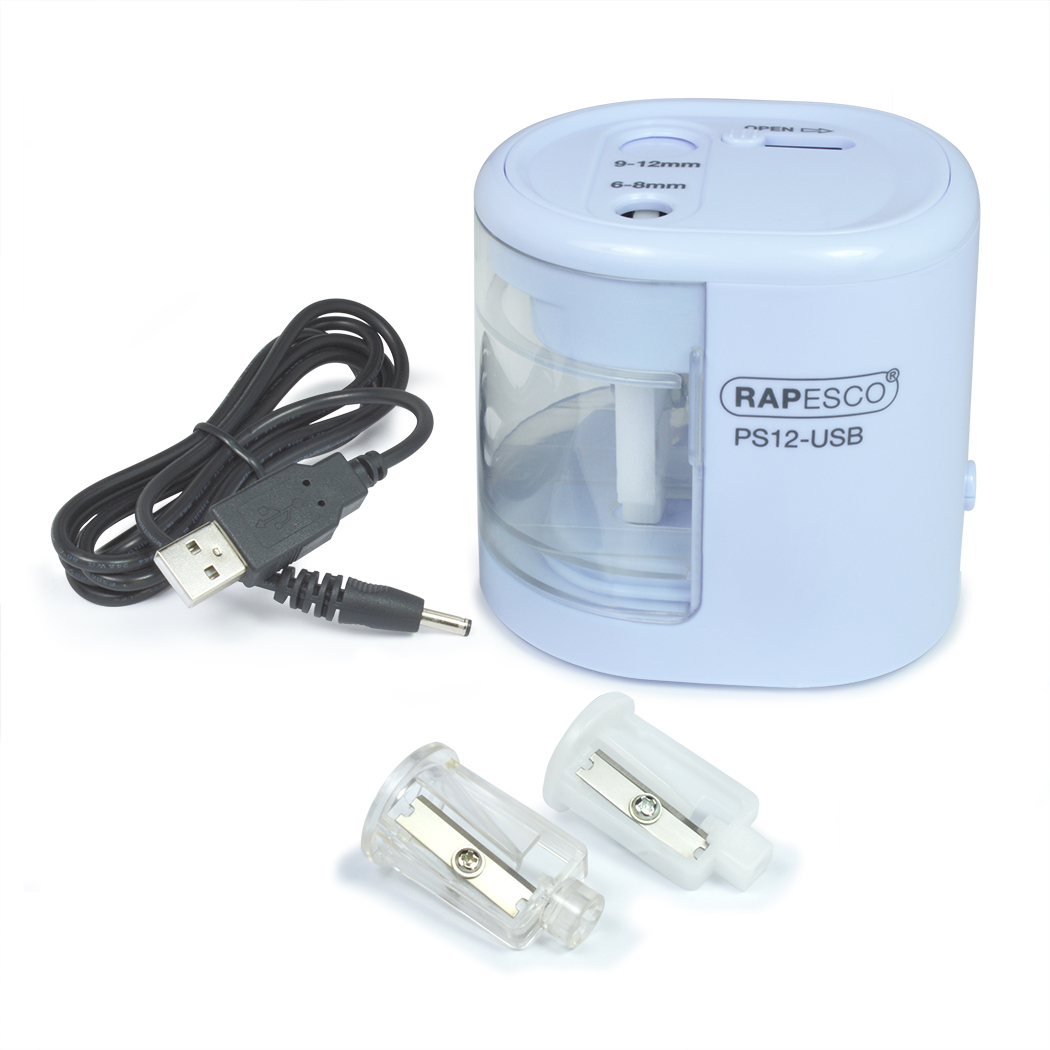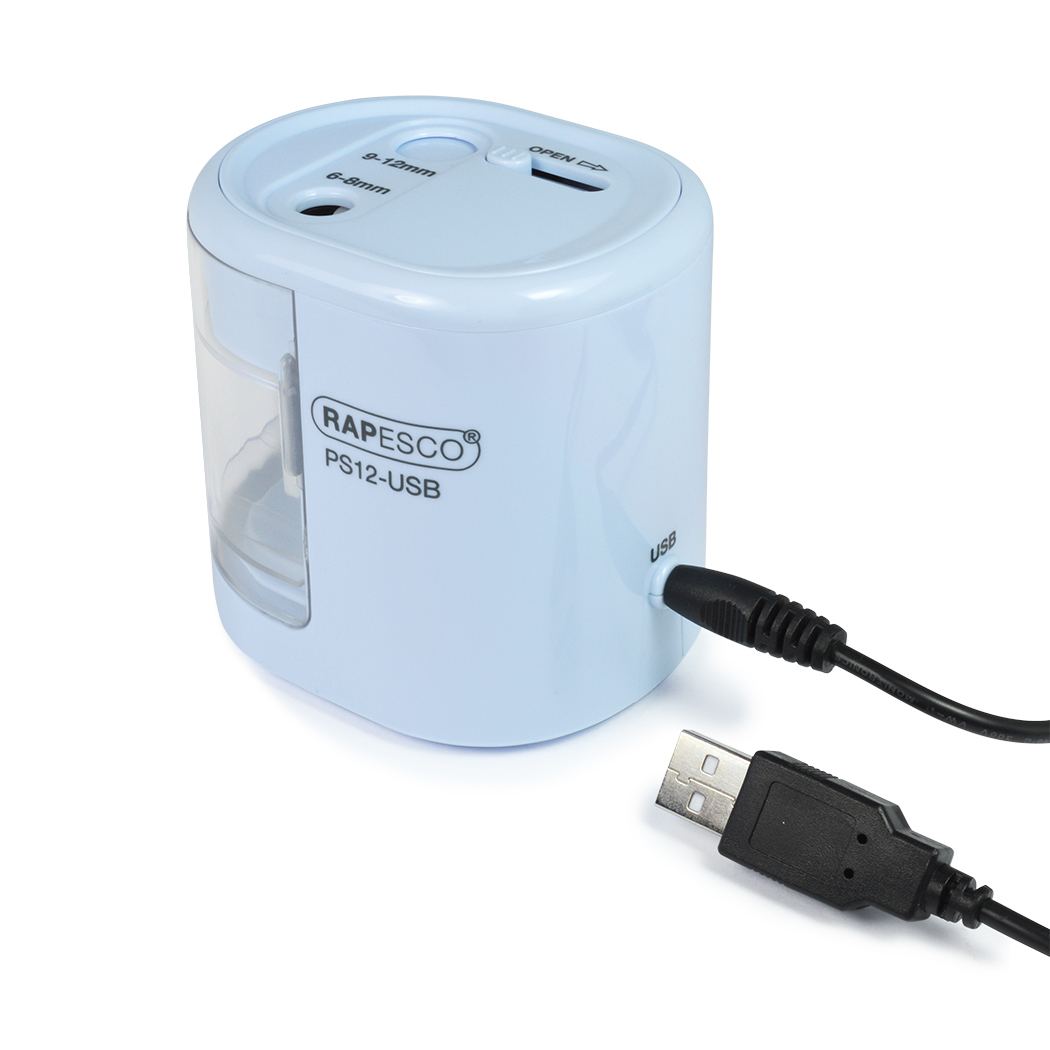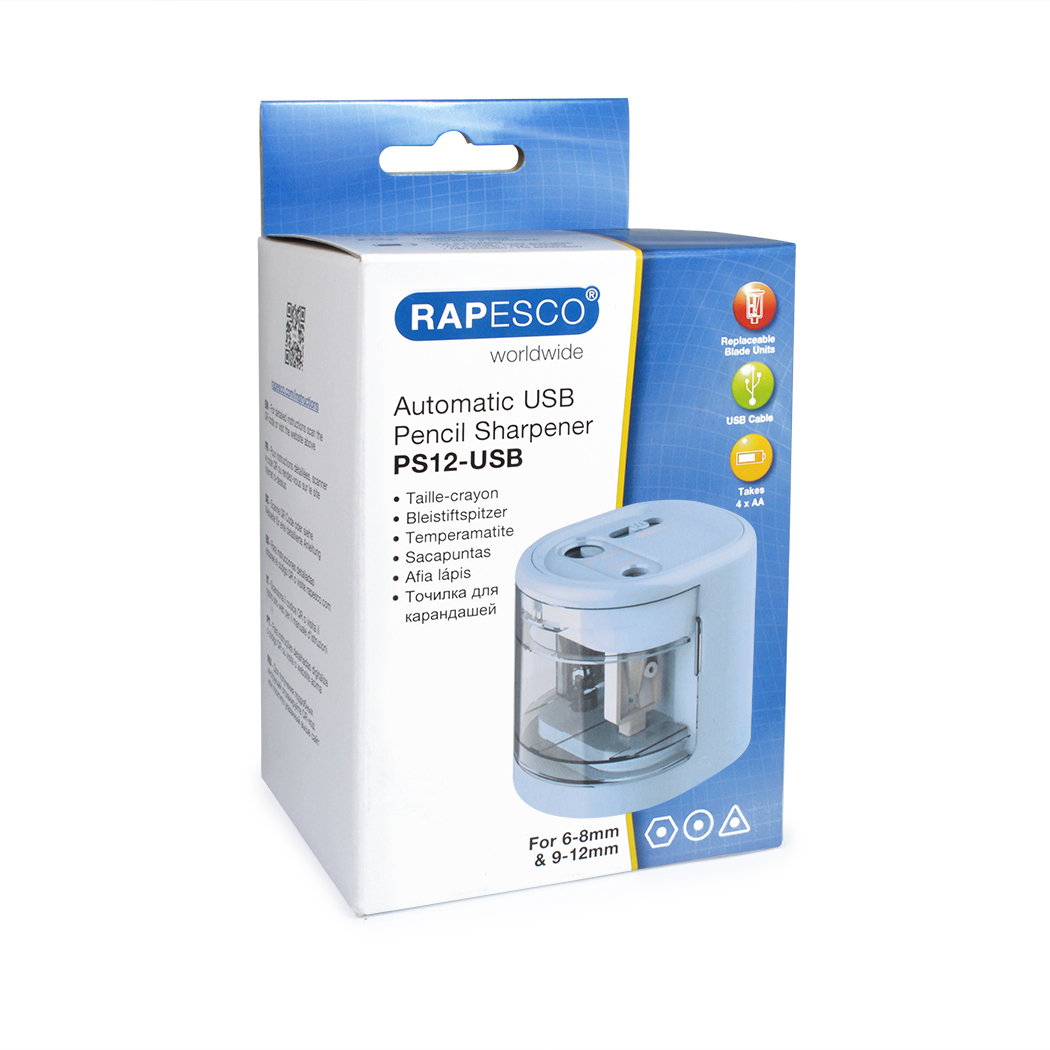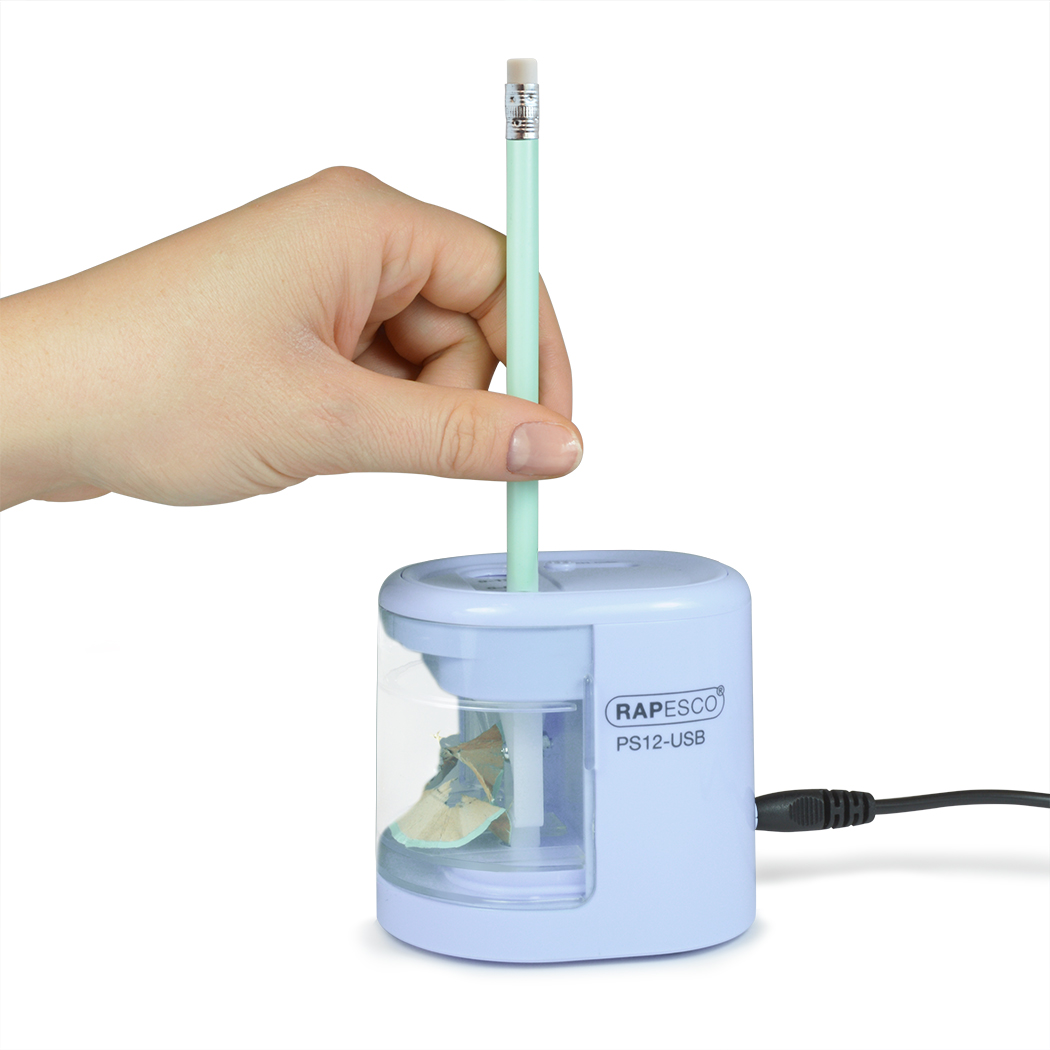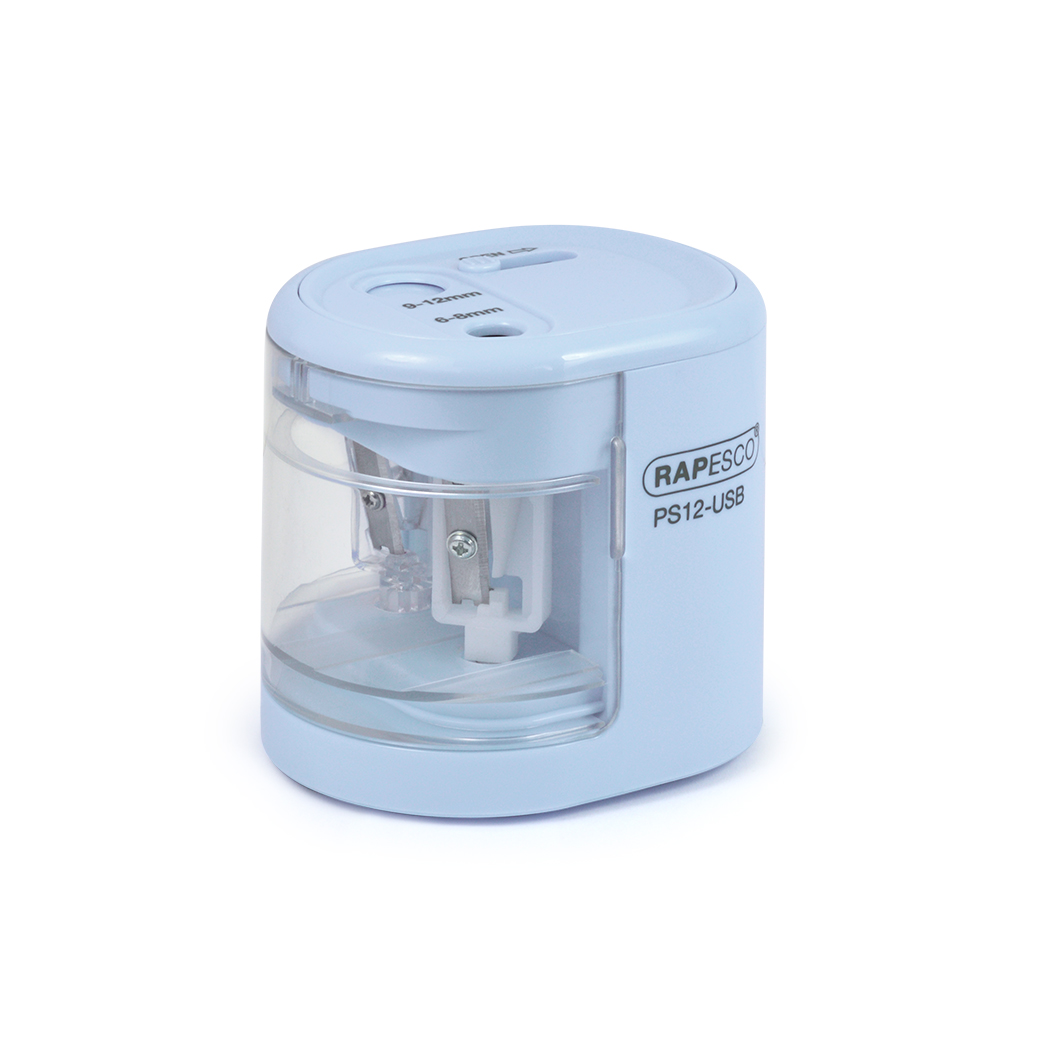 PS12-USB Pencil Sharpener – Powder – Blue
The PS12-USB is a stylish, dual-powered (USB or battery) automatic pencil sharpener that provides quick and precise pencil sharpening. Features a double-hole design to fit standard (6-8mm) and jumbo (9-12mm) pencils and is simple to clean by removing the shavings tray and emptying over a waste bin. Designed with an auto-off feature that stops operation when the shavings cover is removed and a safety cover over the larger hole, this pencil sharpener is suitable for all to use. Blade units are easily changeable, and the PS12-USB comes supplied with two units preloaded and an extra set for when replacement is required. Powered by either a USB cable (included) or 4 x AA batteries (not included), this fast and easy-to-use pencil sharpener is an essential addition to any desktop.
Colour

:

Powder Blue
Powered by USB cable (included) or 4 x AA batteries (not included)
Double-hole design to fit pencil diameters: 6-8mm and 9-12mm
Supplied with replaceable sharpening units – 2 large and 2 standard size
Ideal for graphite, charcoal, pastel and coloured pencils
Easy to clean by simply removing shavings tray and emptying over a waste bin
Why choose Rapesco?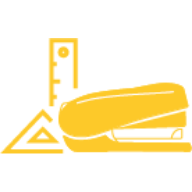 Design
We are manufacturers of meticulously designed office products that push the limitations in performance, innovation and longevity.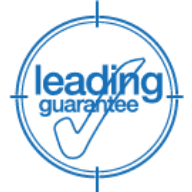 Quality
Relentlessly searching for new standards of performance, we're confident in the long lifespan of our products and are proud to offer a leading guarantee.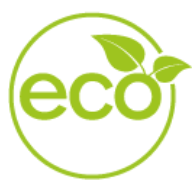 Eco
ECO is more than just a product upgrade, it's becoming our new standard, and we're continuously searching for new ways to reduce, reuse and recycle.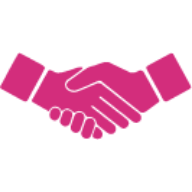 Trust
Internationally renowned for almost 70 years, we're proud to be a brand our customers can trust and rely on.